GoPro Hero5 Black and Hero 5 Session have been two of the successful launches of GoPro. But still, there are few problems that have surfaced. And to counter those problems, GoPro has released GoPro Remo which is a voice activated remote control which in turn will be able to monitor the activity of the Hero5 Black and Hero5 Session cameras.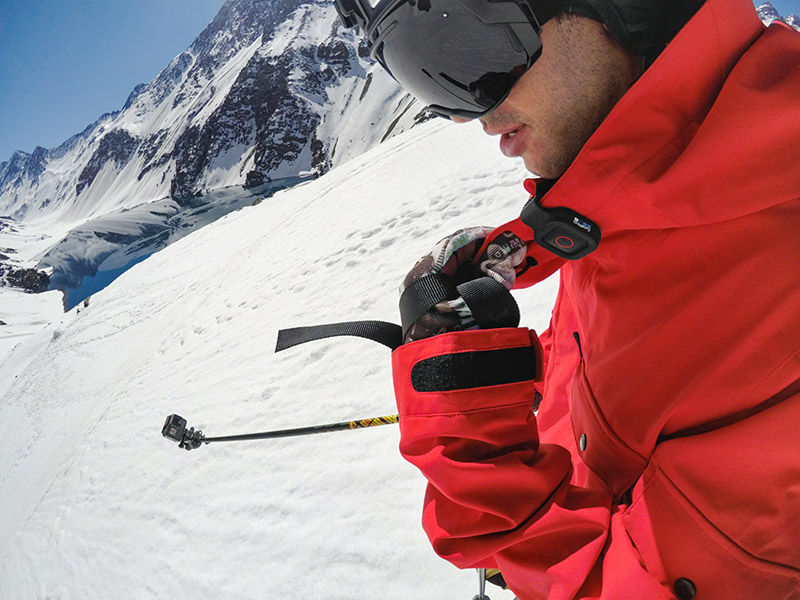 The voice controlling ability of the Hero5 Black and Hero5 sessions has been the striking feature of these two devices. But there are few problems which have creeped out since its first inception earlier this year. It has been noticed that the voice-controllable camera often suffers from the lack of proper detection of the voice. And this happens particularly when it is used in a noisy environment. Also, the process often gets hindered when there is too much of wind blowing across besides there being an issue regarding the proximity of the device.
And to fix that problem GoPro has come up with its new device GoPro Remo, which is actually a voice-activated remote control. With the launch of this remote GoPro increases the range of its activity which turns out to be crucial at times. The GoPro Remo is going to work from a distance of 33-foot range which is quite mindblowing. And it works under the command in as many as ten different languages which make it easier for the users of this device.
The commands which can be made in 10 different languages will enable the Hero5 Black and the Hero5 Session camera to start and stop recording. Also switching between the various modes of recording can be done through the GoPro Remo voice-activated remote control. One of the biggest features of this newly made device is that it is going to be a waterproof device which enables the users to make use of the device in the most diverse of situations.
The voice activated GoPro Remo has been brought out on the market with a price tag of $80 which is almost equivalent to 5,500 INR.
Going by the features of the GoPro Remo it can be one of the nice moves from the maker of the device. This will increase the sale of the cameras besides the sale of the GoPro Remo. Hence, it can be regarded as one of the master moves from GoPro besides looking after the few issues that have been raised regarding the voice activated cameras GoPro Hero5 Black and Hero5 Session.