It looks like Lenovo is all set to add another smartphone to its existing ZUK lineup of flagships. Chang Cheng of ZUK Mobile, a spinoff company of Lenovo Smartphones, recently teased a new device dubbed the ZUK Edge by posting a picture. While the image practically tells nothing other than the name of the upcoming flagship, it brings exciting news for those who are familiar with the ZUK line of smartphones.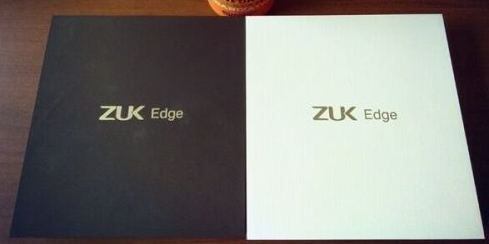 However, one other detail that is hinted at in the picture is the colours that the ZUK Edge will be available in. Looking at the picture, you can see two cards placed side by side both with ZUK Edge written on them in gold. However, one card is in black, and the other is in white. This can be taken as a pointer that we may be looking at a new smartphone that comes in these colours. The gold could also feature on the ZUK Edge's body as trimmings for all we know. Another point to be mulled over is if ZUK Mobile means by the term "Edge" what the world has now come to think of it post the Samsung Galaxy S6 Edge era. Or could it mean something else entirely?
Coincidentally, a new ZUK smartphone was recently seen passing through TENAA, the Chinese Telecomm regulatory website. The device was listed under model number ZUK Z2151 with some pretty impressive specs to boot which include a Snapdragon 821 processor clocked at 2.35GHz, coupled with 4 GB of RAM and 32 GB/64 GB storage options. Some of the other key features the device boasts of are a 5.5-inch 1080p display, a 13 MP primary camera, and an 8 MP secondary shooter. The smartphone that is widely thought to be the ZUK Edge itself will run Android 6.0 Marshmallow and will be backed by a 3,000mAh battery.
However, GizmoChina points out that the ZUK smartphone listed on TENAA seems to sport a regular flat screen display, which could either mean that the "Edge" in the ZUK Edge's name stands for something else entirely, or that the ZUK Z2151 is not the same as the ZUK Edge smartphone. At this point, we can only speculate some more about the ZUK Edge until we receive an official confirmation from the company.
Some reports indicate the ZUK Edge may be launched in China at the end of the present year with a worldwide launch happening in early 2017. So it looks like we may not have to wait too long after all.