AMD RX 490 has been in the news for quite a while now with the all the speculations rising high regarding its release dates. This is primarily because of the fact that the hints have come in regarding release of this incredible video card since the month. And the latest revelations regarding the graphics card from AMD have increased the expectations from the device even more.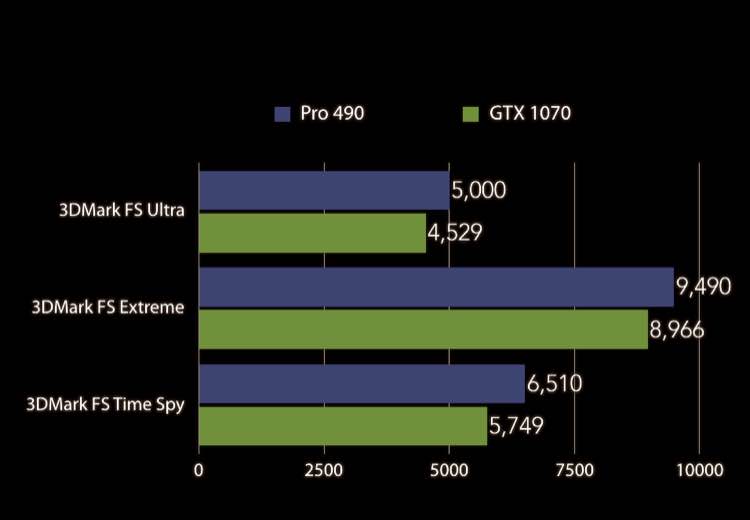 In one of the leaked images, it has been revealed that in the benchmark testing the AMD RX 490 has fared in a much better way than the much-hyped NVIDIA GTX 1070. The scores are comparatively higher for the AMD RX 490 than the GTX 1070. The graphics card from AMD has scored 5000 points while the NVIDIA graphics card has got 4529 points in the 3DMark FS Ultra category.
In the other two categories as well, the AMD graphics has fared well. It has got 9490 points while the NVIDIA GTX 1070 has got 8966 points in the 3DMark FS Extreme category. In the 3DMark FS Time Spy section, the AMD RX 490 which is also known as the AMD Radeon Pro 490 has got 6510 points compared to a much lower score of 5749 from its NVIDIA counterpart. This makes it quite clear that the upcoming graphics card is definitely going to be an exciting one for the tech enthusiasts.
Coming to the specifications of the AMD RX 490 or AMD Radeon Pro 490, it can be remarked that this graphics card is definitely going to feature some outstanding features. It will have 4608 stream processors. The RX 480 possessed only about half the number that RX 490 is going to have. A lower GPU clock of 1.2 GHz is lower than what used to be the GPU clock in the RX 480 graphics card.
However, the specs of the AMD RX 490 are in a state of speculation, and it would require an official word from the authority for the confirmation. And it is expected that this confirmation could come well in the month of December in 2016.
So if that happens and alongside the rumours getting to be true, the AMD graphics card is definitely going to be a force to reckon and is bound to give NVIDIA a run for the money. It will be a clash worth watching for the tech enthusiasts as they know that such clashes would be profitable for them only as both the leading brands of graphics card would like to come up with much better products in future.