Graphics chipset developer AMD has not stopped their spree of rolling out the best high-end graphics chipsets in recent times with the company now unveiling their new its new Ryzen processors. The recent market has seen consumers (not considering heavy gamers) move away from AMD chipsets preferring Intel's homegrown in-built chipsets but AMD is looking to change all of that with their latest offering.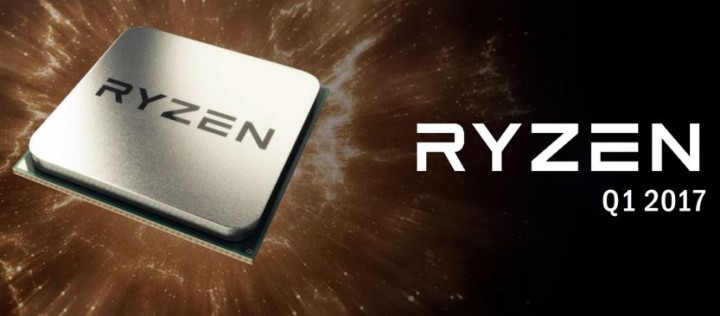 The Ryzen processors were unveiled by AMD at a launch event held in Austin, Texas and are targeted at gamers and PC enthusiasts who want a high-performance CPU. Based on the Zen architecture, the new chipset is built on a 14nm FinFET manufacturing process. Essentially, this means that Ryzen processors are able to do a lot more work per clock cycle – 40 percent, in fact. This is the key, or one of the keys, to competing with Intel processors. With Ryzen, AMD is claiming that an 8-core, 16-thread chip is 10 percent faster than an Intel Core i7-6900K in various benchmarks, such as Blender and Handbrake and is also pegged to be  40 percent more efficient than the Excavator chips it replaces.
The demos Advanced Micro Devices showed at the event last week included new applications as well as some updated ones that had been shown back in August when the company gave its first Zen disclosures. The August demos had Ryzen performing well in both gaming and professional applications. Those demos included 4K gaming and video editing, which are GPU heavy, but still require quite a bit of performance from a CPU. At that time, AMD was showing off "Summit Ridge" (Ryzen's desktop codename) at 3.0 GHz.
The CEO of AMD, Dr. Lisa Su is positive that Ryzen is capable of toppling Intel processors that currently lead the market. Su said that there has been no impressive development in desktop processors recently and she is confident that Ryzen is definitely something to watch out for.
Ryzen CPUs will be available for desktop PCs, laptops and even servers but has the requisite of a new motherboard because it is compatible with the new AM4 socket which includes DDR4 memory capabilities.
There has been no mention of the price or release date of these new graphics chipsets although Ryzen is expected to hit the market before the end of the first quarter of 2017.