Users of Apple iPhones have been eagerly waiting for a device which would aid them in listening to music and watching videos from their smartphone devices. And they might not have to wait for too long as Apple might soon come up with their new device Apple AirPods very quickly. Reports have suggested that it might come within the months of December 2016 and January 2017.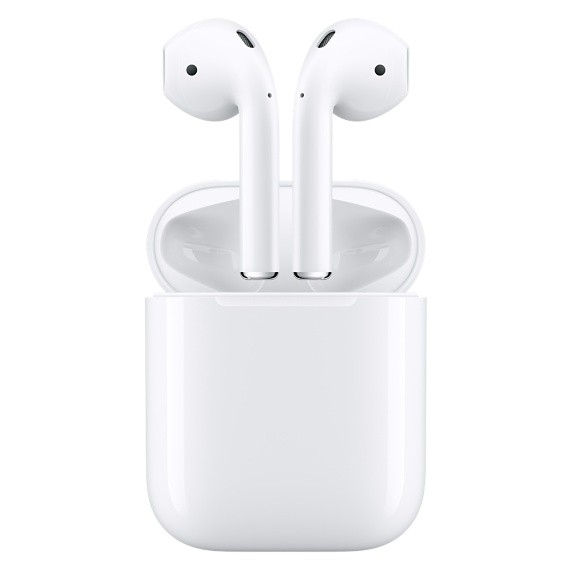 It has been revealed that the probable release dates of the Apple AirPods have come out in the market from a conversation between Apple CEO Tim Cook and a customer. The conversation has reportedly happened through email.
The chat between the customer and the Apple CEO have revealed that the client asked him to throw some light regarding the probable release date of the Apple AirPods even if it is not near. Also, he has been found to be complaining regarding the EarPods which do not work when the iPhone is put in charge. And there were words from the customer which suggested that he might consider shifting to a different wireless headphone if there is no proper information regarding the release of the Apple AirPods.
The Customer's email read like this, "Give us a release date. I really bought into the wireless vision you painted. Now I'm stuck waiting with my EarPods but can't charge my 7 at the same time which I need to do at work. Let us know if it's a month or 6 months, because then I'll just buy some other wireless headphones."
As a reply to this email, Tim Cook has been quoted to be replying, "Thanks for your note. Sorry for the delay—we are finalising them, and I anticipate we will begin to ship over the next few weeks" according to the reports from MacRumours.
The previous reports have suggested that the Apple AirPods would be coming out during the month of October, but some problems regarding its production have postponed its arrival for a considerable period of time. If we go by the latest reports, we might likely get the new headphones either late in this month or early in the month of January in 2017. But the current status of the device stands as either "coming soon" or "currently unavailable" on various websites from where products of Apple are sold out in the market.