Blackberry may well be on its way to produce its last in-house QWERTY smartphone, as the company plans to outsource the smartphone business, selling the intellectual rights and licensing the BlackBerry name to the company that wants it and has the money for it. This new smartphone called 'Mercury' will carry the code name 'BBB100-1 'and may be Blackberry's swansong. The BlackBerry Mercury could have a physical QWERTY keyboard.
Blackberry CEO John Chen confirmed last November that this new device will launch in 2017, although details are sketchy. Like the DTEK50 and DTEK60, the upcoming QWERTY device will run on the Android OS. Interestingly, Blackberry hasn't released a new BB10 OS powered device in years.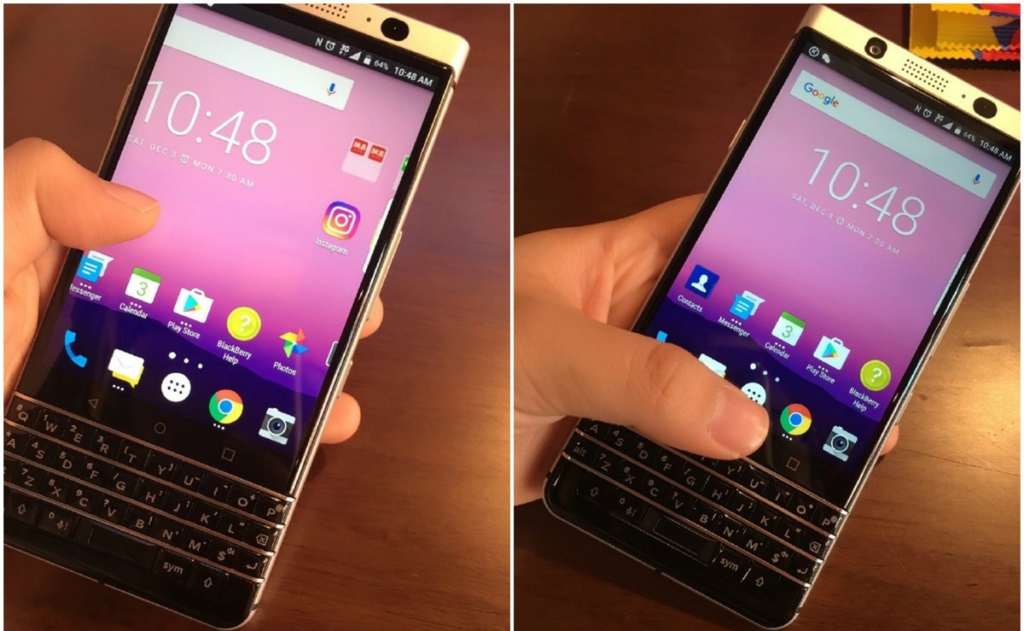 Blackberry QWERTY Android Device Mercury: Specs
The images show a phone with a slim side-bezel design sporting a decent front camera and ambient light sensors. The phone almost certainly runs on Android, probably the Nougat 7.0 version. This yet-to-be-launched handset sports capacitive buttons which are placed between the screen and the keyboard. Powered by a 2GHz Octa-core Qualcomm processor, the phone will have 3GB of RAM. No other specs can be made out from the pictures. The Mercury comes with an unusual 4.5-inch display which will support full HD (1080p) resolution. This unusual display size could be a key aspect of the upcoming phone in terms of marketing.
An 18-megapixel rear-facing camera with a secondary 8-megapixel front camera is to be expected. Also expected is a humongous 3,400 mAh battery. We caution readers, however, to note the fact that no official details have been released and the rumours are yet to be proved.
Blackberry's fortunes have long been on the decline, with the one-time business phone market leader having to relinquish its spot due to its lack of competitive smartphones. The new Android versions will hopefully sell well. However, with the announcement that  Blackberry will leave the smartphone market once and for all, in the long run, it is safe to conclude that the company's future is hardly dependent on the sales of these phones.