HTC is said to be considering the launch of its latest flagship smartphone, the HTC Ocean Note. tech enthusiasts and fans were anticipating the launch of the HTC 11 but the Taiwanese OEM giant is looking to go in an entirely new direction. The HTC Ocean Note is said to be releasing on January 12 and will look to emulate Apple by ditching the 3.5 mm headphone jack. Reports suggest that the new flagship's camera will be a landmark when it comes to mobile devices and their picture-taking capabilities.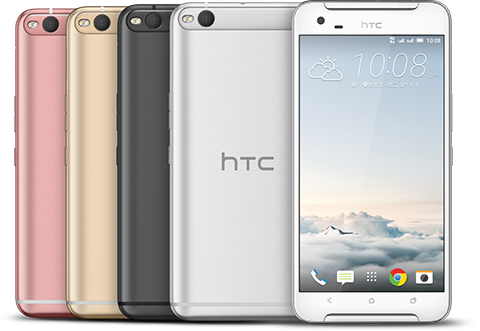 This Taiwanese source has suggested that HTC will look forward to its January 12 event, 'For U'  to launch the HTC Ocean Note. The Ocean series will be a family of three smartphones with special emphasis on the Note. We would like to remind you however that the HTC Ocean Note is not the first HTC offering to lose the headphone jack: that distinction goes to the HTC Bolt. The USB Type-C port will be used henceforth for both audio and charging purposes, which essentially means that a user will have to get hold of a pair of Bluetooth wireless headphones. To compensate, HTC has added an adaptive audio technology that will automatically adjust audio settings based on ambient noise. The HTC Ocean Note will also carry this new feature.
HTC Ocean Note Specs and Features
The new HTC Ocean Note will boast of the following new features:
The new flagship phone will be powered by the MediaTek Helio P10 processor family's midrange model, the One X10. This new processor is codenamed 'Alpine'.
A new curved screen design a la the Samsung Galaxy S7 Edge.  HTC is said to be contemplating on selling official glass screen protectors for this flagship device if this report is to be believed.
The new flagship smartphone will boast of  4G + 3G dual sim support with dual standby function as well.
A greatly improved camera. HTC is planning to snatch the title of the highest lens and camera ranking from  DxOMark, a website that provides image quality ratings for standalone cameras, lenses, and mobile devices that include cameras. Up until now, Google Pixel had scored the highest on its camera benchmark tests with a score of 89. The HTC 10 also enjoys a heartening 88. HTC can outdo the Google Pixel if it applies itself, that is for certain.
HTC Ocean Note Price and Launch
The HTC Ocean family has two other members which are the Ocean Master and Ocean Smart. Like we said, the Ocean Note will go on sale on January 12. The new flagship is expected to be priced between 10,000 and 15,000 yuan, which translates to between $1450 and $2200. HTC phones have always been steady performers but sales have been a bit dodgy. The Ocean Note may be an exception to that rule.