Popular consumer electronics manufacturer LG are reportedly all set to launch their new floating Bluetooth speaker as per the latest statements from the company on Sunday. The LG PJ9 has a simple Egg-shaped design and has cylindrical woofer station but packs in quite a punch with its sound.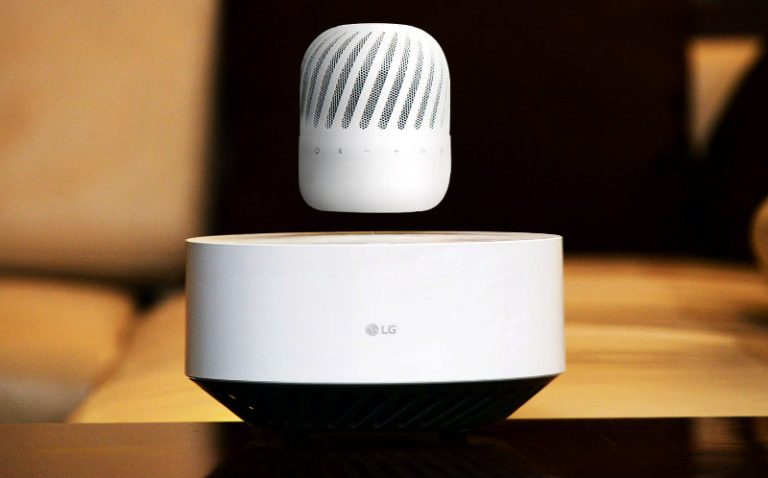 The speaker uses electromagnet creating a magnetic field for the floating technology. Audio of the highest quality is ensured with this LG speaker which hides two passive radiators to offer more balanced bass and mids. The base station also serves as the woofer. And since it's a 360-degree speaker, it blasts audio equally in all directions. The speaker is suitable for outdoor use as well due to its IPX7 waterproof capabilities making it impervious to rain, pools, or bathtubs to an extent of at least for 30 minutes at a depth of 1 meter.
Another highlight of this premium speaker from LG is its battery life and charging. When fully charged, the PJ9 is advertised to last 10 hours of continuous use. The device supports wireless charging and knows when it's about to run out of battery and when it does so, it will softly and safely descend on its base.
The LG floating Bluetooth speaker comes in glossy white colour. The Seoul-based electronics firm is set to showcase their new speaker at the CES 2017 from January 5th to 8th to be held in the Las Vegas Convention Center. There has been no word regarding the price of the speaker as of yet but we are sure that LG would soon shed some light on how much one would actually have to shell out in order to make this speaker their own.