The Consumer Electronic Fair 2017, to be held in Las Vegas on January 5-8 2017, is to witness the launch of the LG ProBeam, LG's new compact and powerful 1080p (Full HD) laser projector. The ProBeam incorporates a laser light engine capable of emitting a very healthy 2,000 lumens of brightness which also makes it a viable home theatre option. It weighs just two kilos and has a table-friendly form factor, making it portable, sturdy and relatively easy to use in small rooms.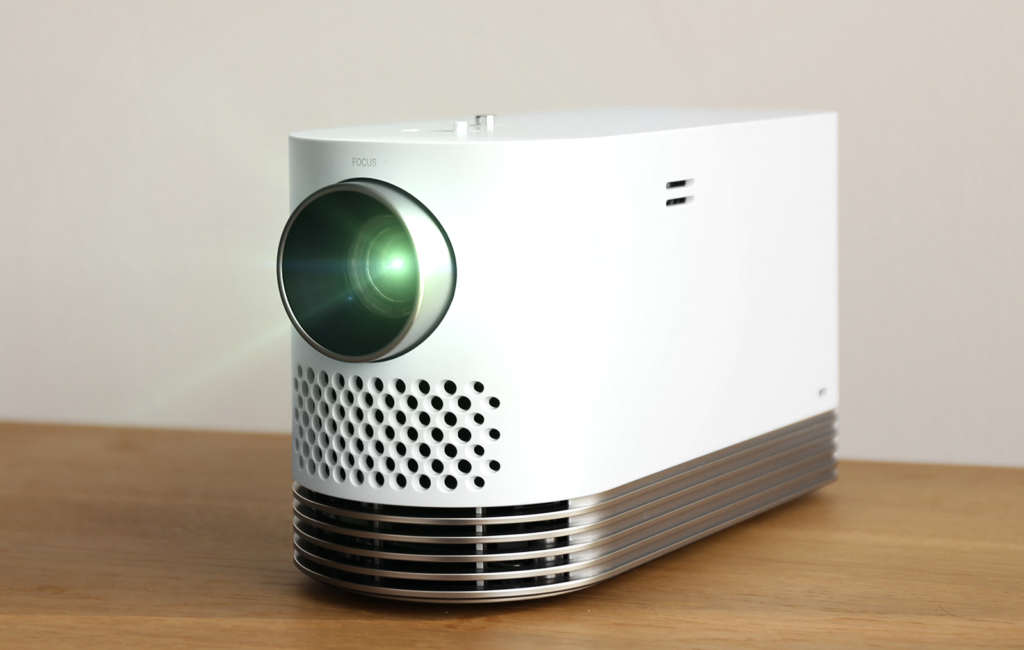 The new LG ProBeam can also transmit audio to any Bluetooth speaker using its 'Sound Sync' adjustment technology, which is built-in and removes eliminating wired connection. It also supports wireless mirroring via Miracast, Microsoft's new wireless display adapter, for letting users project movies in HD from their smartphones or other devices. LG employs the webOS Smart TV platform inside this projector, only otherwise available on LG Smart TVs, as this report confirms. Other features include the LG 'Magic Remote Control' which users can use to navigate through the webOS. This new UI was adapted from a smartphone and tablet UI created by 'Palm' several years ago and has been updated by LG to better suit the needs of the LG TV, the webOS and now the LG ProBeam.
The laser system, the type of which has not been confirmed by LG, should provide a sharp, bright and accurate picture. A laser projector is the future of the personal projector market and houses lasers, mirrors, galvanometer scanners and other optical components. A laser projector can contain one laser light source for single-color projection or three sources for RGB (Red, Green, and Blue) full colour projection. The LG ProBeam will allow easy access to Netflix and Amazon Prime Video or users who want to project the content onto bigger screens. We are hoping that LG's new consumer product will sell very well if priced under $1,000. The CES 2017 is the fiftieth anniversary of the extremely popular annual fair and will see big names from around the world congregate to show off their latest wares.