The Oppo R9s has been released, as expected, in a bright red variant and is expected to dominate the global market with its bright and radiant hue. There is not much difference between the red Oppo R9s and the standard version, except the colour. Oppo has titled the phone as the 'little power phone', and sources have revealed that the only difference in comparison to the original version is the red back shell and a logo with popular Chinese actress and singer Yang Mi's signature.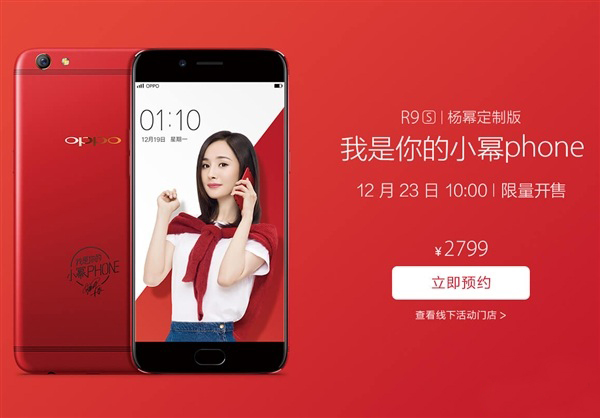 The selfie-specialist is betting on the hues of the smartphone to attract customers. The pre-ordered units will start shipping on December 24. Many Western countries have not seen phones in such colours, as the smartphone market is mostly composed of staid and sedated colour options. The colour red is a very big draw in China and is likely to sell in good numbers in that country and beyond. The specs for the Oppo, like we mentioned before, has not changed. We expect a Snapdragon 625 chipset powering the phone and clocking in at 2 GHz, with a 5.5-inch AMOLED display, a combination of 4GB RAM and an internal storage capability of64GB. Most notable is the camera setup, with both the front and the rear cameras being  16MP with f/1.7 large aperture, enabling great-looking selfies and superior video calling quality. The red Oppo R9s comes with a reliable, if standard, 3010mAh battery and Netcom network support. The phone is not a cheap yet powerful phone clearly, with the colour variation being the biggest draw on offer.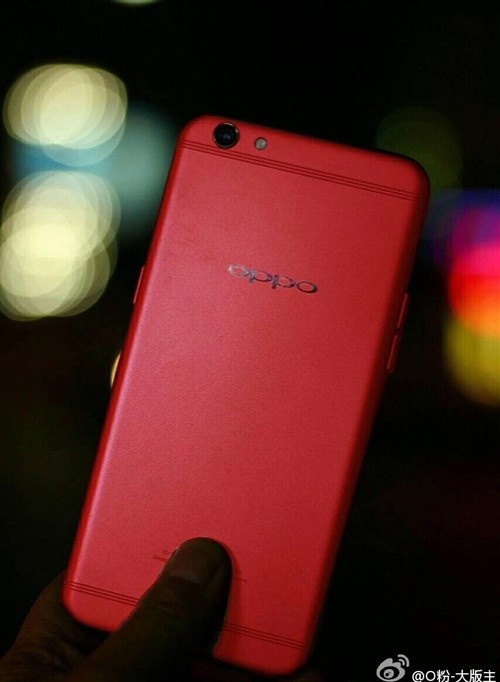 The Oppo R9s in red will go on sale for 2799 Yuan, equivalent to $400 in China. Oppo will look forward to exporting its products in the coming days to other countries as well. The Oppo R9s was first launched in October 2016. Its selfies have proved to be extremely popular. The original Oppo R9 was powered with a MediaTek Helio P10 MT6755 octa-core CPU with a similar 2.0GHz frequency. The Snapdragon 625 SoC is more energy efficiency and better heat control abilities. The new red coloured version certainly looks pretty. Sales figures, however, may have a different tale to tell.