Speculations are rife regarding the features of the upcoming Samsung Galaxy Note 8 which is expected to be launched in August 2017. And now according to a new report, it has been said that the battery of the smartphone would be manufactured by LG. And if the rumour happens to be true then Samsung Galaxy Note 8 would be the first smartphone from Samsung to have a battery made by LG.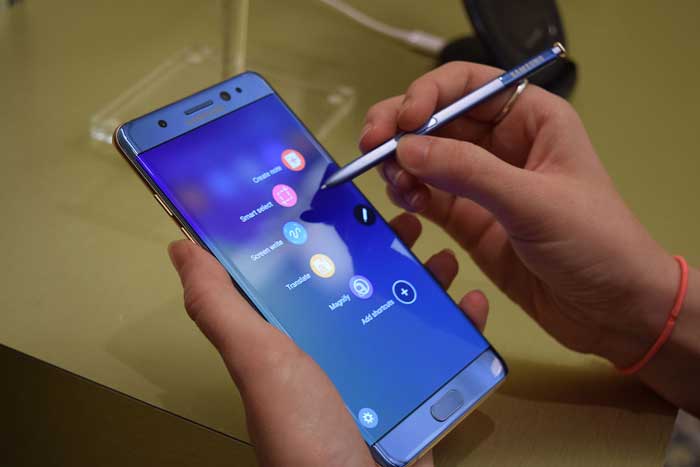 Nevertheless, the news came into the picture when The Investor reported about it. Earlier we had reported about how the tech giants are trying their utmost to come up with a sustainable battery life for the upcoming Samsung Galaxy Note 8 as the device is said to be featured with Al as well as removable batteries. And as far as the other features of the device are concerned, the Samsung Galaxy Note 8 will consist of 6 GB RAM along with 4K resolution and it is also said that its premium handset will come up with an Exynos 8895 chipset.
We had also talked about the design of the upcoming Galaxy Note 8 where we mentioned that the device might be designed with less bezel and will have a display screen of 5.7 inches with a Super AMOLED capacitive touchscreen. It has also been said that the device will have a 3.2 GHz Snapdragon 830 processor.
Nevertheless, these speculations have not yet been confirmed by the tech giants and one can only be assured of it once the Samsung Galaxy Note 8 is introduced into the market.
Samsung is known for launching its devices at the MWC (Mobile World Congress) likewise, the upcoming Samsung Galaxy Note 8 will also be launched at the world's largest mobile industry event. However, the Samsung Galaxy Note will be available in all the leading e-commerce sites right after its launch.