Virtual Reality has been the in-thing in the world of gadget for quite some time now. And with the passage of time, it is gaining more prominence. Besides the VR, yet another feature that has come into being in the world of technology is the augmented reality. And when it comes to new technologies the name of Samsung comes in correspondence to that. The latest news suggests that Samsung is looking forward to making an impact in the market of the augmented reality besides making an improvement in the world of virtual reality as well.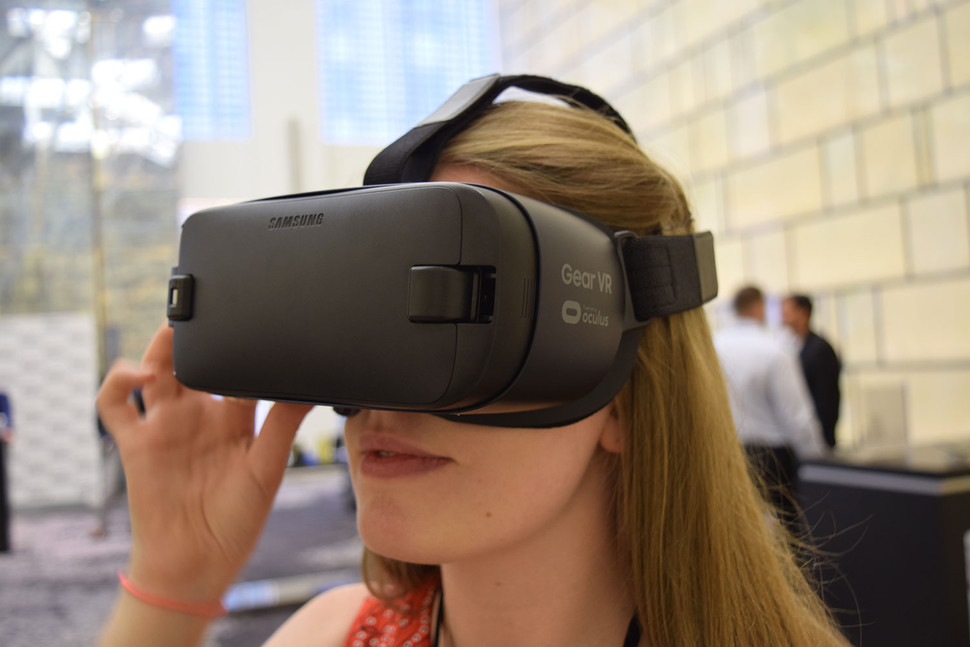 Rumours are already high Samsung is already working on a new VR device which might get revealed shortly. The new device is going to be named as Samsung Gear VR 2 as the earlier report suggests. And it got somewhat confirmed when Sung-Hoon Hong, Samsung's VP said that the new device is going to be unveiled within few days.
Besides this one there reports that the Korea-based brand is looking forward to taking a huge leap towards a much better HMD with augmented reality incorporated in it. Hong has been found saying that the company has decided to build a new headset which will feature Microsoft's HoloLens. New VR device making company Magic Leap will also be a part of the blueprint that Samsung has been reported to have decided to lay in order to build a new headset. On this matter, Hong remarked as the Street reports, "AR has much better business development for Samsung. That's what we're aiming for."
With this floating speculations are bound to rise regarding the new VR devices that Samsung will bring out to the market. No news has been received regarding the release date of the Samsung Gear VR 2 whose development in under progress. In fact, reports have come in that Samsung has even received patents of this upcoming VR device. But we are not quite sure regarding the release dates of the one with AR technology embedded in it because discussions are supposedly in a nascent state.
However, it is definitely great news for all the tech enthusiasts across the world that Samsung will be coming up with the two new VR devices of which the Samsung Gear VR 2 is already in an advanced stage. The second one with the augmented reality is also going to be announced soon. So the tech enthusiasts should be up for these incredible devices once the new year sets in.