A new mini-flagship smartphone from Xiaomi has been spotted on the Chinese website Weibo and has been identified as the Xiaomi Mi S. The new smartphone features a 4.6-inch screen, Snapdragon 821 chipset and 4GB of RAM. The phone is said to be powered by a 2600 mAh battery and is rumoured to be a capable performer. The leak has not been confirmed by Xiaomi, however.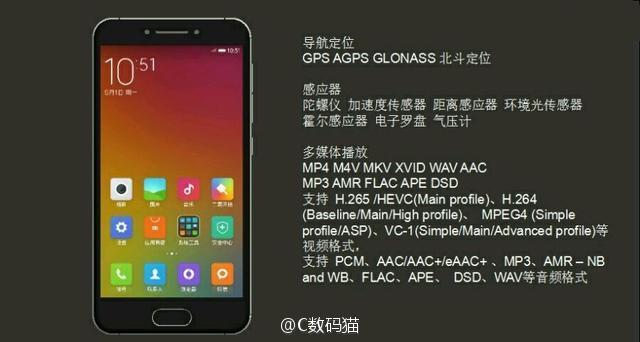 Xiaomi Mi S Specs and Features
The leaks reveal a 4.6-inch Full HD (1080×1920 pixels) display, powered by the latest and very impressive Quad-core Qualcomm Snapdragon 821 processor mated to 4 GB of RAM and 128 GB internal storage. The new Xiaomi Mi S sports a 12 MP Sony IMX378 rear camera and a 4 MP front snapper for selfies and video calling. The device is powered by a 2600 mAh battery which comes equipped with quick-charge support. This report state that the new phone is a mere 8.2 mm in thickness and weighs 138 gms. A multi-purpose USB type-C port and a 3.5 mm audio jack are also present. NFC (Near-Field Communication) is also included. The NFC feature is an added bonus as it enables two electronic devices, one of which is usually a portable device such as a smartphone as in this case, to establish communication by bringing them within 4 cm (1.57 in) of each other. This technology allows contactless payment systems as well as social networking.
Xiaomi has been prolific in produce output and is now the 4th largest smartphone producer in the world. The Xiaomi Mi S also promises to be a steady performer. Two areas of interest stand out in the upcoming smartphone: the presence of the fantastic Sony IMX378 and the dodgy battery. While the phone promises superior image clarity, the battery could have been better powered. Customers ask for an all-day battery nowadays and on this aspect, the Xiaomi Mi S might fall on its face. Like we do with leaks, we ask that you take this news with a grain of salt and stay tuned to this space for more updates.