With the advancement of technology, drawing and creating animation characters on computer is not a big jig. In fact, a number of apps have come out which enables the users to draw pictures on their electronic devices. And Toonastic is one of those apps from Google which provides the children with the opportunity to express their creativity. The latest news has come out that Google has rolled out an update to the Toonastic app which comes up with the additional 3D features.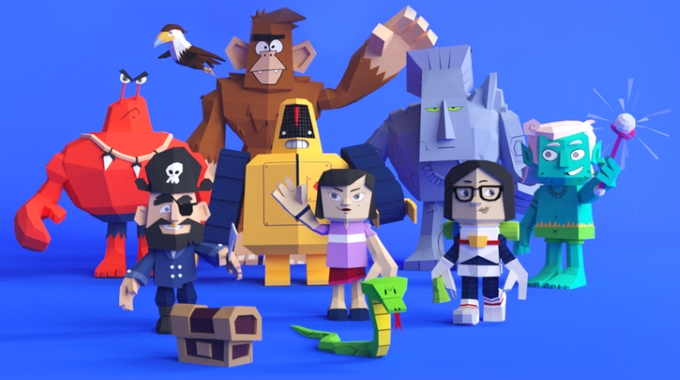 Google took over Launchpad Toys a few days back which was basically one of the startups which was trying to gain prominence. With the acquisition of the start-up, Google turned it into one of the apps which could be used by the children to express their creativity by storytelling through animation. And lately with the update that has been rolled out children will now be able to make stories with the help of 3D characters.
The kid who would like to create a story through Toonastic 3D will have to draw the creature in 2D like it used to be in the Microsoft Paint. Once the portrayal gets over the Toonastic app will make it look like a 3D figure. Also, the new update of the app has brought in a number of new scenarios to make it all the more enjoyable for the kids who love to paint.
This is for the first time that Google is rolling out an update for the Toonastic app. And it will help the young students in their school projects and report books also; at least the company thinks it in that manner. The company has been quoted saying, "the app aims to help kids express their creativity and develop their digital skills, as they build their creations and share them with friends and family." Experts have come up with the fact that it will be even more attractive to those who use Microsoft PowerPoint for presentations and projects in schools.
The Toonastic app from Google is available on Google Play Store for users to download the app on their Android devices. It is also available on Apps Store for the users of the electronic device running on the Apple iOS platform.