The Lenovo Phab 2 Pro has been launched in India and its biggest feature is undoubtedly the presence of the Tango Augmented Reality feature developed by Google. The new device is touted by the Chinese manufacturing giant as the world's first smartphone to include the new technology. Simply put, the Tango feature enables all sorts of AR gaming and utilities. The Lenovo Phab 2 Pro has been built from the ground up keeping its AR roots in mind and it doesn't disappoint. It is to be made available as a Flipkart-exclusive product from today.
Lenovo Phab 2 Pro Specs and Features
The Lenovo Phab 2 Pro boasts of a stunning 6.4-inch QHD IPS display with a resolution of 1440×2560 pixels. The new device will be powered by an octa-core Qualcomm Snapdragon 652 SoC built specifically for Google Tango which is mated to a modest 4GB of RAM and runs on Android 6.0 Marshmallow out-of-the-box. This Lenovo offering comes with 64GB of native or inbuilt storage which can be expanded by the microSD card to up to 128GB. The Phab 2 Pro is powered by an impressive 4050 mAh battery which should satisfy even the most demanding user. Expect a 15-hour battery life from this monster. Fast charging will be supported.
The Lenovo Phab 2 pro sports the Dolby Atmos audio technology for its speakers, in addition to the Dolby Audio 5.1 Capture technology for recording 3D sound to aid in the AR experience. The new smartphone will be extremely lightweight at only 259 gms. The dimensions are also pocket-friendly in the physical sense. This dual-SIM device supports two Nano-SIMs.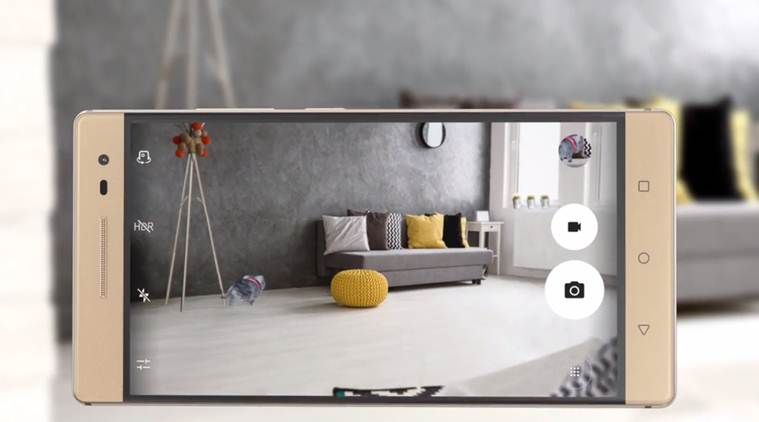 Lenovo Phab 2 Pro Camera Setup and AR Capabilities
This stunner boasts of a total of four cameras. An outstanding 8MP front snapper, a 16MP rear RGB camera, a depth-sensing infrared camera with both an imager and an emitter and a fourth motion tracking camera complete the superb setup. The primary 16MP camera also has a dual-tone LED Flash, PDAF or Phase Detection Autofocus which uses two sensor points to detect the phase difference in the light's path and finds the exact distance, Motion Tracking Sensor and a Depth Sensor for Tango. These last features have been added keeping in mind the AR priorities which can be overlaid over any real-life objects to aid in Augmented Reality gaming and Augmented Reality utilities. As a matter of fact, two Tango-enabled games, Fury of the Gods and Ghostly Mansion, caught our attention. Some other Google Tango apps which are available for measuring room interiors and objects including apps from Wayfair and Lowe's are helpful for both professionals and conventional users. The most important feature of the Phab 2 Pro is the availability of the AR features at an affordable price tag.
Lenovo Phab 2 Pro Price
The Lenovo Phab 2 Pro is available from today at Rs 29,990 and comes in Champagne Gold and Gunmetal Grey colours. Note that this is a very reasonable price for a phone which is possibly the world's first Tango-enabled smartphone. Lenovo will look to carve a new niche with this offering. This will be a Flipkart-exclusive offering and goes on sale today midnight.