Moto G5 Plus: Lenovo-acquired Motorola's more recent phone to stir up the internet is Moto G5 Plus, the successor of the successful Moto G4 Plus. Lenovo has sent invites for an MWC 2017 event on February 26, where the company is likely going to launch their next big handset. Here's all that we know of the devices.
Without giving off too many details, Lenovo has hinted at launching a new smartphone under the brand name "moto". The MWC or Mobile World Congress is an annual trade show in Barcelona between Monday 27 February through Thursday, March 2. The trade show will have industry's biggies, including Samsung, LG, Xiaomi, etc launching their flagship devices.
The invite that Lenovo sent out to Cnet tells us little of what's coming. Industry specialists peg Moto G5 and Moto G5 Plus as the upcoming Lenovo device. The invite has a Moto handset set standing and casting a shadow behind that takes the shape of Sagrada Familia Church in Barcelona. The brand's tagline "Hello Moto" remains at the bottom. Although not officially confirmed, the MWC is the potential release date of Moto G5 Plus.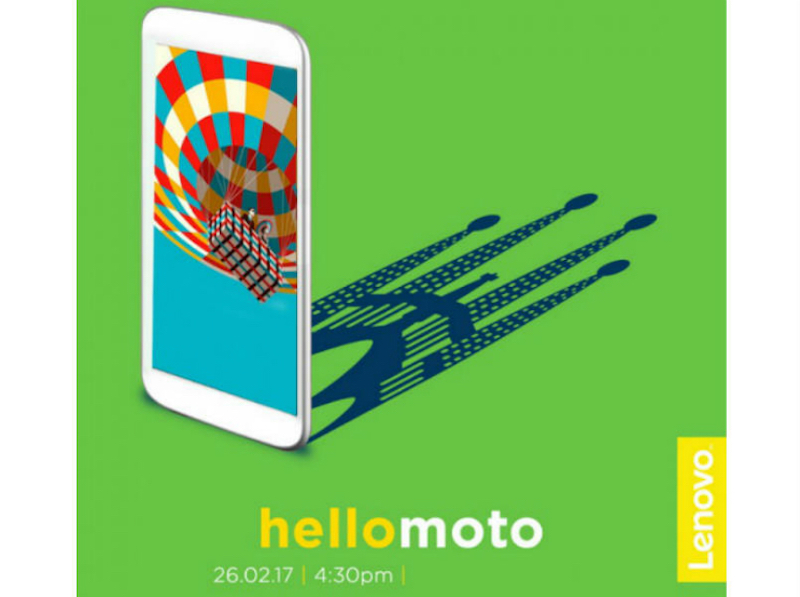 Lately, Motorola has been on a launching spree with Moto Z variants and the much awaited Moto mods accessory lineup. At the MWC too, Lenovo is expected to roll out some new Moto Mods for the Moto Z line. With over a month left for the even we'll soon find out what's in store but for now, these are Moto G5 Plus' rumoured features and specifications.
Last week we reported about leaked images of a Motorola device with strong, indication that the handset is Moto G5 Plus. Model numbered XT1685, it is believed to be a fully functional prototype of the G5. The phone's outlook was different to its predecessors and it was even being sold on an e-commerce site called OLX at RON 1,650 which is $390 approximate.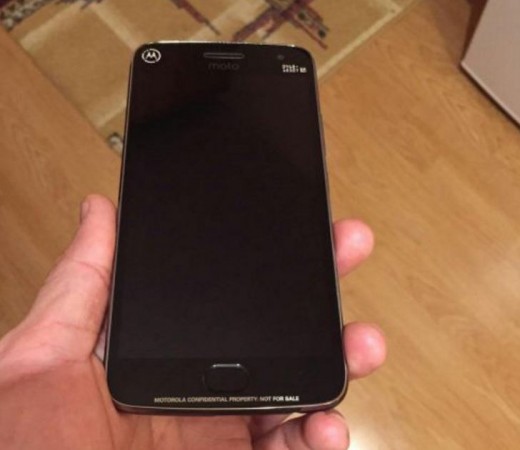 The phone is expected to feature a ton of significant features with a number of improvements from its predecessor Moto G4 Plus. The display specifications are going to remain same and the phone packs 5.5-inch with 1080 into 1920 pixels resolution with 401 ppi pixel density. While G4 Plus was protected by Corning Gorilla Glass 3 by the G5 Plus is likely to come with the most updated protection – Gorilla Glass 5. The device will be backed by a more powerful Qualcomm MSM8953 Snapdragon 625 chipset with Octa-core 2.0 GHz Cortex-A53. As for the storage capacity, the phone will have two variants with 3GB/16GB/up to 256GB from micorsSD card slot and 4GB/32GB/up to 256GB from microSD. There won't be any change so far as the camera is concerned, but the Moto G5 Plus will have an upgraded battery of about 3080mAh, which isn't that significant rise. Apart from these, the phone is powered by Android 7.0 Nougat. The bottom panel will be housing 3.5mm audio jack and Type 2.0 micro USB port. There is no word regarding Moto G5 Plus' price and we can't fill you on that right now.
Not just Lenovo, the MWC 2017, is being predicted as the launching platform for Nokia 8 Android flagship device, LG G6, BlackBerry Mercury, HTC Ocean, Huawei P10, among others.