Samsung has launched its new range of QLED television sets at the Consumer Electronics Fair. The QLED TV will look to replace the existing OLED flagship TV sets that the South Korean giant also makes. QLED stands for Quantum Dot LED, which while being very similar to the OLED (Organic Light Emitting Diodes) and possessing several similar properties, are superior in display qualities and picture output. As of now, only Samsung seems to be using this new technology with other TV manufacturers including LG, Sony and Panasonic sticking to the OLED technology. The Samsung QLED TV series comes in three models, the Q9, Q8 and the Q7.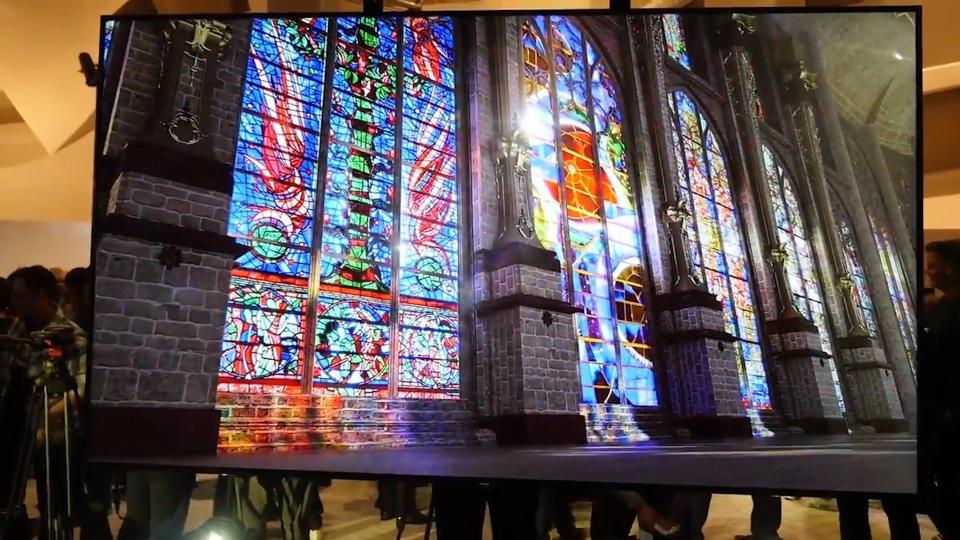 Samsung QLED TV Features
The Samsung QLED TV is said to be the closest commercial technology has come in reproducing life-like pictures. The main improvement the new models boast of is the increased brightness. The QLED TVs reach peak brightness levels at 1,500 and 2,000 units, 1,000 units higher than all previous OLED TV models.A nit is a unit of illumination used globally. The colour reproduction has also been tweaked north with an impressive 100 % colour volume. This increased colour volume essentially means that users can view all colours at any level of brightness chosen by the viewer. One of the major differences between the LCD and the OLED technology all this time was the inability of the OLED to display the blackest black. That is set to change now. Delving deeper into the new technology, the Quantum Dot technology works by placing a film of Quantum Dots in the form of nanocrystals on top of a standard LCD backlit panel, as stated here. Each of these crystals emits its own colours independently and in doing so, the colours are reproduced with more accuracy. One major drawback to the new QLED technology is the innate price: it is said to be prohibitively expensive. However, since very few TVs released in 2016 crossed 1000 units, the new technology certainly impresses and may arouse consumer curiosity.
Samsung QLED TV Price and Release Date
The new Samsung QLED TV's release date and pricing have been conspicuously absent from the details made public at the CES 2017. We expect the new TV to be released by the middle of this year. Similarly, the new QLED TV has no fixed prices announced either. Sources do suggest that the new 4K TV starts from $3,500. Interestingly, Samsung's K9800 4K TV, available presently, also sells for the same amount. What we can predict is that the new technology will change the way we look at the world over the television screen.