Popular encrypted instant messaging application for smartphones WhatsApp is tinkering with a new version which is in a beta stage now. A couple of new features will soon be rolled out to cheering fans globally. Among the new updates are two features which will include live location sharing in group chats and the availability of an option to edit or even recall sent messages. The only binding condition is that they should not have been read by the designated recipient. The live location sharing feature will ensure better tracking of users on the go.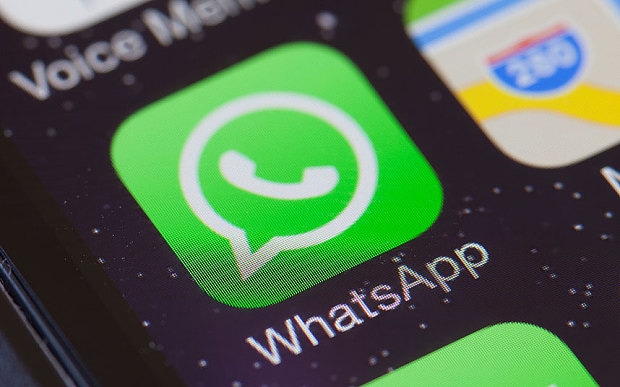 WhatsApp Live Location Sharing
The first feature is an important update on the existing WhatsApp architecture. Popular follower and tipster WABetaInfo, a group which tracks changes to the WhatsApp beta apps, has recently shown off screenshots of the location-sharing feature which are supposed to be derived from WhatsApp beta apps for both Android and iPhone. The screenshots reveal that the beta versions running on the phone are versions 2.17.3.28 for iPhone and the version 2.16.399 for Android. This new option to share your location only with your friends or contacts is also revealed alongside a new 'Show My Friends' option. This option will make your location available either for a few minutes or for as long as you want, as the options dictate. Note that this feature is disabled by default and must be activated manually by navigating to group Settings option on the top right and turning on or switching off the option named 'Show my friends'.
New WhatsApp Status Feature and Sent Message Editing Services
The same source has also claimed that WhatsApp is also working on a feature that will notify users when one of their contacts changes their status message. This is one feature which has been in the pipeline for some time now. This new and updated WhatsApp Status feature, most notably coming equipped with a push notification feature, will be changeable and can be deleted within 24 hours. Also said to arrive is a separate tab for Statuses besides the existing Chats, Calls, and Contacts tabs. These features will be available for WhatsApp for Android. The sent message editing service is also said to have been incorporated with the new WhatsApp Beta version. The only caveat before either deleting or editing a sent message is that the recipient should not have read it.
2.17.3.28 iOS | 2.16.399+ Android: Live Location feature, that tracks the live location of other group participants (DISABLED BY DEFAULT). pic.twitter.com/pYEXT1nxyR

— WABetaInfo (@WABetaInfo) January 26, 2017
Note that this message revoking feature had been available on the WhatsApp Beta app for the iOS, but it is yet to make it to the official app. With these new features, WhatsApp will look to further cement its position as the leading online messaging service in the world. While these new updates are designed for the WhatsApp Beta version, whether we will see it on the official version remains to be seen, however.