There has been no lack of hue and cry since yesterday when the latest update of Whatsapp gave away with the concept of 'text status'-es. Amidst all the different types of reviews coming in regarding the new update of one of the most commonly used messaging app, there seems to a ray of hope for all those who have been missing the old style of putting up a status.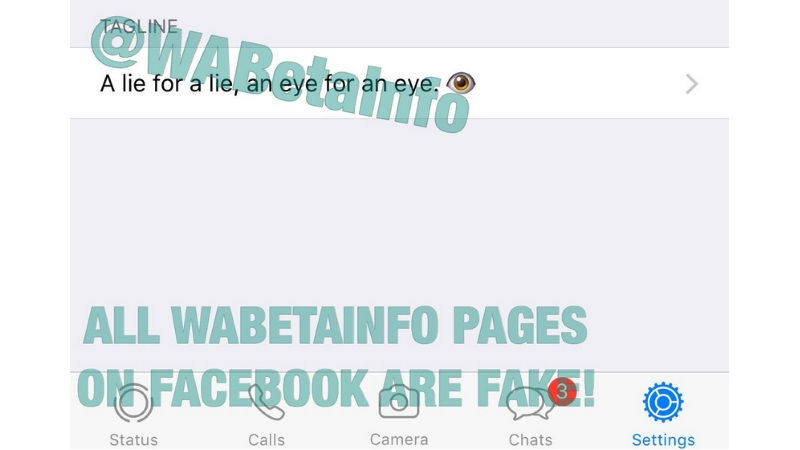 But reports have come in from reliable sources that the former concept of text status is going to make a comeback once again. And that will come in as Whatsapp 'Tagline'. The information came in when a screenshot came out on the social media. The screenshot has revealed that the new feature is under development and might come out with one of the latter updates of the app.
The 'Tagline' feature will be the additional one besides the new concept of status updates that have been brought in Whatsapp lately. This new form of the former text statuses has been noticed by WABetaInfo on the beta version of 2.17.6.21 on iPhone as well as on the beta version of the 2.17.82 on the smartphone running on Windows operating system. But when the update will be rolled out hasn't been revealed yet. Also, there are chances that this new 'Tagline' feature of Whatsapp will be rolled out for the Android operating system as well.
For a matter of fact, yesterday was the eighth birthday of Whatsapp and it got a complete overhauling when on its birthday. Many users have been left unhappy by the new concept of the status, but it is a welcome change for those who love to see changes coming in frequently. So it remains to be seen whether this new feature of Whatsapp turns out to be a hit or not. But if the 'Tagline' feature rolls out definitely it will earn a lot of accolades from those who have a liking for the text statuses.