Recently, I've been on the hunt for anything and everything environmentally-friendly and ethically produced. This week, while I was scrolling through Kickstarter, a particular campaign caught my eye: Merino Runners, sneakers made from Merino Wool.

"Wool?" I thought. I'm pretty sure my feet started to get hot. But after 10 minutes, something shocking happened — my wallet was a little bit lighter. I'll explain why.
The Merino Runners are the epitome of the modern sneaker, combining functionality, style, and of course, comfort. To me, they look like a lot of the classic sneakers on the shelves right now. In fact, I have a pair of sneakers that looks just like them in my closet. But, there is way more to Merinos than meets the eye.
These sneakers are made from 100% natural and cruelty-free raw materials. To be exact, they are made from Merino Wool, hence the name. And because of that, Merino Runners can be worn without any socks, whatsoever. You heard me right. No socks.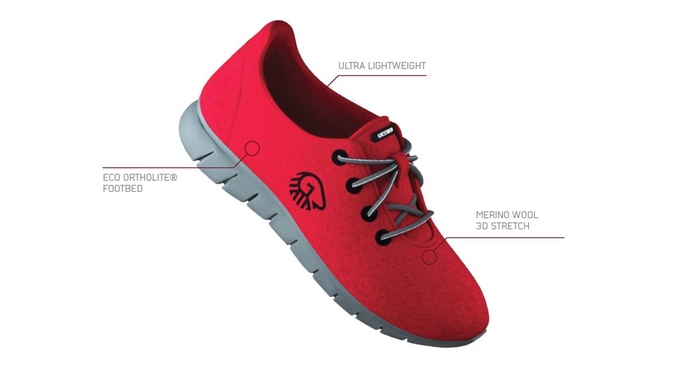 Stinky feet? Thanks to Merino's natural materials and antibacterial fibre structure, there is no chance of producing an odor. Merino Runners have been designed with millions of small air chambers in the fabric, creating a natural insulation that prevents wearers from sweating.
Giesswein, the company behind the shoe, claims that they are one of the most breathable on the market and provide ideal temperature regulation with optimum cooling in the summer and a pleasant thermal effect in the winter.
But Merino Wool does more than just handle your odor situation. Giesswein has developed a "Merino Wool 3D Stretch" material specifically for these sneakers. The material is lightweight, yet robust, and adapts to your feet like a second skin.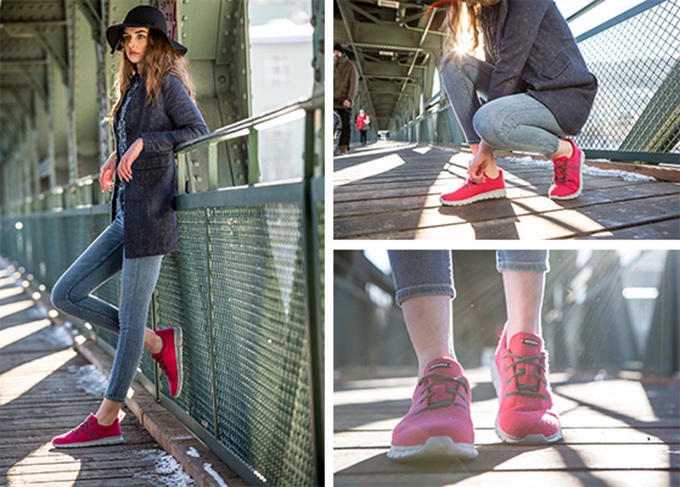 Finally, the Merino Runner's have changeable footbed that is bio-based and made from an organic eco Ortholite® formulation, which includes natural plant-based castor bean oil, making these shoes truly soft and comfortable. The footbed is a renewable resource, reducing the shoe's ecological footprint.
After taking a trip to the Tyrolean Alps, Giesswein's team was suddenly inspired to create a shoe that is not only comfortable, but also sustainable. Director of sales Markus Giesswein explains, "We wanted to create an outdoor shoe that is light, comfortable and natural. So we came up with the idea of creating the world's first woolen shoe, made of 100% soft and temperature regulating merino wool. No artificial materials, no polyester, just pure wool around your foot."
The Giesswein Merino Runners are currently $96 USD and available for both men and women in 13 of the latest colors.

ᐧ