HTC has been on a spree of launching new smartphones and it seems that they are not yet ready to withdraw from this run which has already seen a number of new smartphones being launched. The latest news that has come reveals the fact that the Taiwan-based smartphone developer is all set to launch yet another smartphone which is going to be named as the HTC U.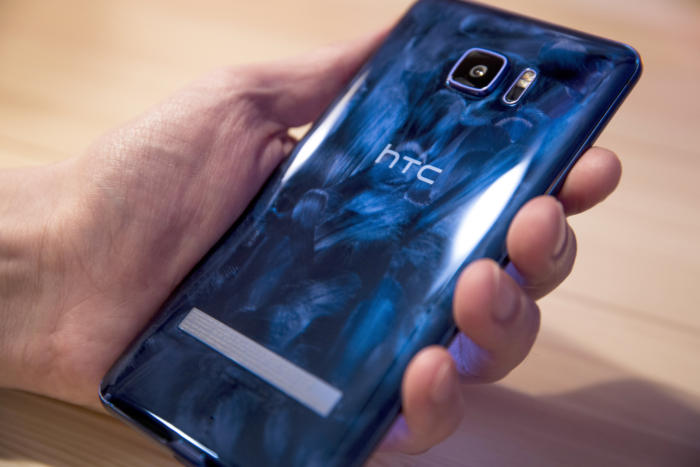 HTC has already released a couple of smartphones in the U line-up – the HTC U Ultra and HTC U Play. And they are ready to launch yet another one in that series. Reports have suggested that the smartphone is going to be a flagship device in the U series from HTC as a number of updated technologies is expected to be coming with this new smartphone. Codenamed as HTC Ocean, this smartphone is estimated to support a WQHD resolution (2560 x 1440 pixels) in the 5.5-inch display.
Under the hood, the HTC U is estimated to come with a Qualcomm Snapdragon 835 processor and 32 GB or 64 GB internal storage. Perhaps a couple of variants of the smartphone will be available. The camera will sport a 12-megapixel lens on the back while the one on the front, the lens will be of 16 megapixels. Both the front as well as the rear cameras will be assisted with sensors from Sony.
However, it is expected that the smartphone is going to be launched in the month of April. It is not yet mentioned when the smartphone is going to be launched but estimations have suggested so. The device will run on an Android 7.0 Nougat operating system. Along with all these features, the smartphone will also have the HTC Sense 9 user interface which is also going to be one of the highlighting features of the smartphone.