HTC has always been a popular name among the tech enthusiasts across the world. This is particularly because of the fact that the Taiwan-based smartphone developers have managed to come up on the market with a number of new devices. Even when smartphones were not in vogue, HTC came up with high-end mobile phones. And in the age of smartphones, things are expected to get much better. In this year we have a number of smartphones waiting to be released from different smartphone developing companies across the world and HTC is also one of those companies. According to the latest news, HTC is already in the headlines for the U Ultra which has teased for quite some time now, and the limited edition of the device has been lately launched.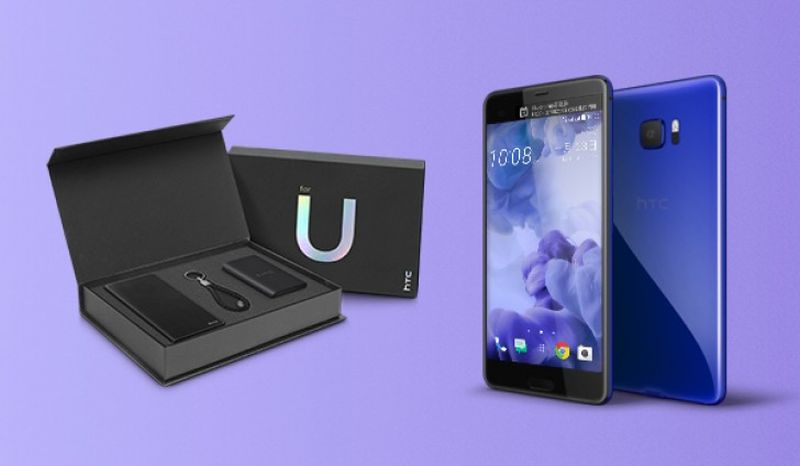 It was just a few days back that we came across the HTC U Ultra. And of late we have come across a limited edition of the HTC U Ultra. A few days back, all the followers of the development in the world of technology were teased by HTC with the news that they are going to launch a new smartphone. And this has been indeed surprising enough to find out that the Taiwan-based smartphone developer has come with an updated version of a newly launched smartphone.
The limited edition of the HTC U Ultra comes with almost similar features that can be traced in the original version of the device. Only the storage has been overhauled, and a sapphire glass display has been incorporated into the lately launched device. The original edition of the smartphone comes with a 64 GB internal storage. The newly launched limited edition of the HTC U Ultra will facilitate the users with a 128 GB internal storage. Other than that nothing at all has changed and the addition of the Sapphire Glass Display enhances the durability of the screen which comes as a bonus for the consumers who opt for the HTC U Ultra limited edition.
The limited edition of the device is up for pre-order in Taiwan only, and that is for the time being. It remains to be seen whether or not the manufacturers make the device available in the other parts of the world in the long run. In Taiwan, it comes with a price tag of TWD 28,900 (62,000 INR approximately). The customers who will pre-order the Sapphire edition of the HTC U Ultra will also get a leather flip case, a key ring and a Quickcharge 3.0 enabled power bank. The original version is available in India with a price tag of 59,990 INR.