Google Maps now come with the added option of live and real-time location sharing. This is in line with Alphabet Inc., which owns Google, which wants the Google Maps feature to be the driving force behind Google's continuing dominance in the mapping segment as well as in marketing their products. The new feature will also allow users to share their locations in real-time, something called location sharing, and it will also aid in user engagement.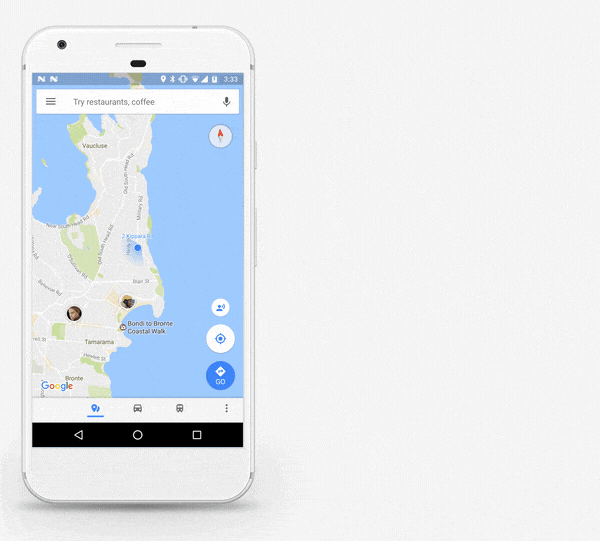 Google has stated that the new feature would be rolled out soon, but stopped short of providing a real date. However, tech experts and analysts suggest that within next week, the users will be able to share their locations in real time and also to use Google's services in real-time to avail its services. The new real-time location-sharing feature will come both for Google's Android OS as well as Apple's iOS platform. Google has stated that the new maps feature will aid in its long-term plans of dominating the commerce and transport segment.
Google's Jen Fitzpatrick, who leads the Google Maps division, stated that the location-sharing feature will only work if the user has turned on the option of location-sharing. This will also aid in finding people in crowded places like concerts and restaurants. Remember that you can always turn off the feature should you so desire.
The new feature is simple to use as well; you only need to tap on the blue dot which marks your location. Once you get the option of 'share my location', the real-time location will be updated to your designated contact. You have the option of sharing your location with anyone on your 'Google Contacts' list as well. The new feature will work irrespective of whether you are using 'Google Maps' or your Android smartphone, your iPad or iPhone, or your PC.
If you're using Google Maps to guide you while you are driving, the Google Map destinations will now give you driving destination as well. The update will also let you share your location and route with contacts you have designated beforehand.