After much fanfare, the Samsung Galaxy S8 has finally been released. The new phone sets the bar high for other flagship smartphones with its new and fantastic features. The new phones have expanded security options in features like iris recognition and facial recognition. Both the Galaxy S8 and the Galaxy S8+ will come with Bluetooth 5.0 connectivity and Gigabit LTE speeds. These features render the new Galaxy S8 and the Galaxy S8+ the first handsets to come with the Bluetooth 5.o feature.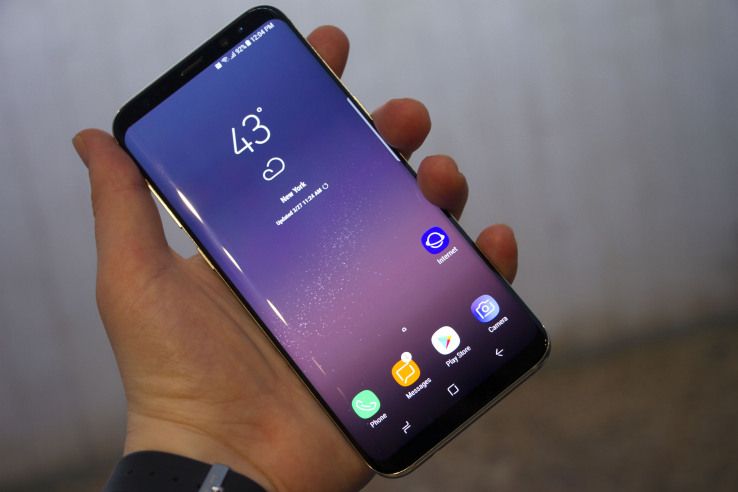 Bluetooth 5.0, tech enthusiasts will recall, was first announced last December. The Bluetooth SIG says it brings with it double the speed and with 4 times better range than any previous Bluetooth version. Bluetooth 5 also boasts increased bandwidth of up to 2Mbps with up to 8 times better broadcasting message capacity. These features are also present when you put the new phones in low power mode as well. This means that even if you are removed from your Galaxy S8 by a distance of about 800 feet, you can still remain connected to the device. Bluetooth 5.0 also allows you to play audio on two Bluetooth-enabled audio devices at one time.
Samsung's new phones are the first to feature Gigabit LTE speeds. This is in line with Samsung's stated position that its processors, the Snapdragon 835 and the inhouse-developed Exynos 8895, are capable of hitting Gigabit LTE speeds. These speeds were conducted in a simulation by T-Mobile.
The Samsung Galaxy S8 comes with a 5.8-inch QHD+ display with a stunning resolution of 1440×2960 pixels. With a Super AMOLED display, both the new models stun. The new Galaxy S8+ comes with a bigger 6.2-inch QHD+ (with a resolution of 1440×2960 pixels) Super AMOLED display. Both the smartphones ship with crisp 12-megapixel 'Dual Pixel' rear camera which boasts of impressive features like optical image stabilization besides a f/1.7 aperture. Up front, there is an 8-megapixel camera with autofocus and a superb f/1.7 aperture. The Samsung Galaxy S8 and the Galaxy S8+ comes with a 3000 mAh and a 3500 mAh battery respectively.