Samsung finally came out with the much-awaited Galaxy S8 yesterday in the event which took place in New York. And along with the Galaxy S8, Samsung make a number of announcements which will definitely make the fans of Samsung extremely excited. The announcement came in that Samsung will release the Gear VR headset along with controllers in the coming month.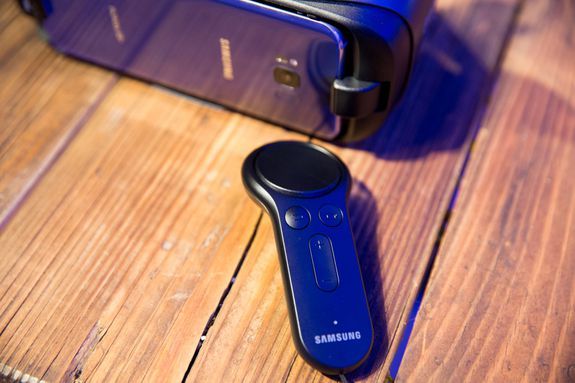 The Samsung Gear VR headset was for the first time unveiled during the Mobile World Congress (MWC) 2017 which was held at Barcelona in Spain. And the one that will be available in the markets from April 21 will have a few things refurbished. Both the external design as well as few of the internal features has undergone subtle changes which will give the users a better experience.
Among the inside of things, the lens resolution has been upgraded a bit. Along with the revamped lens resolution, care has been taken off the motion sickness. A new distortion correction technology has been incorporated into the device to reduce the motion sickness which will definitely make things much better for the users.
What's going to be great for the users who are planning to get hold of the Samsung Gear VR is the Oculus designed controller. Samsung has decided to assist the VR headset with this controller that will have touchpad controllable with the thumb. Not just the clickable touchpad, there is also a trigger button which is surely a great addition. Other in-app features are expected to be controlled with the help of the accessory as well.
The Samsung Gear VR headset announced by Samsung along with the Samsung Galaxy S8 comes with a price tag of $129. It is much less expensive than the HTC Vive or the Oculus Rift. And that will surely make the users eager to get hold of the Samsung Gear VR ahead of other leading VR developers. Also, one thing is for sure; it will become a part of the smartphone projects that the Samsung will work on in the near future. That sounds incredible for all the fans of Samsung who are always expecting something special from the house of the South Korea-based leading tech company.