Bandai Namco Entertainment, the publishers behind major titles like Tekken 7, has announced their next game- a brand new action RPG titled Code Vein. In it, players will get to assume the role of a "Revenant," a class of people who are continually plagued by the fear of being transformed into something demonic and ferocious.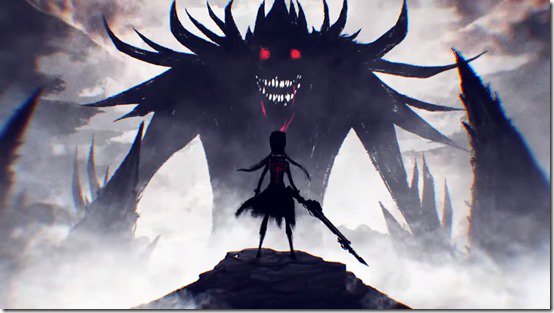 Code Vein is currently in development at the studio, and although it is in the initial stages of development, Bandai Namco has revealed some valuable information about the upcoming title. Details such as the story, characters, and some gameplay elements were published in the last few editions of Japanese magazine Famitsu. Thanks to Gematsu, we have it all in translation.
To look into what we are about to get, Code Vein is set in a post-apocalyptic future in the aftermath of something called the "thorns of judgment." We don't quite know what that is yet, but we hope to find out later. The game will be all about exploring the mysteries of the event that turned Vein into what it is during the present time. To elaborate, Vein is a society of beings in which the Revenants are a prominent class. The Revenants, which is what you will play as, possess some supernatural abilities. But their existence is jeopardized by the fact that their memories have been lost for the major part. They can further deteriorate into something far worse, the Lost, unless they keep feeding on blood.
Coming to the gameplay, exploration on Code Vein will be aided by a number of weapons. There will be no shooting your enemies' brains off here, but you will have access to some of the baddest swords that we have ever seen. There will be something else to look forward to, however. The game will have something called a Blood Veil, which will apparently be a cross between a protective clothing item and an equipment to draw blood for neat feeding. We assume this is because the game does not want the player character's bloodthirsty drive to be a nasty affair. The Blood Veils will come in several different kinds too.
One remarkable aspect of Code Vein will be its Buddy System, where you will have a Buddy to help you throughout your exploration. You can form a deep emotional bond with your in-game Buddy and even use it to get through difficult circumstances.
Bandai Namco has set a 2018 release window for Code Vein. Nothing about the possible platforms has been shared yet. Watch the Code Vein teaser trailer below.