Huawei has been in the headlines for quite some time now for all the new electronic gadgets which have either already been launched or are waiting to be launched very shortly. And the latest news that has come out reveals the fact that the much talked-about MediaPad T3 has been made officially lately which has also revealed quite a few specification of the device.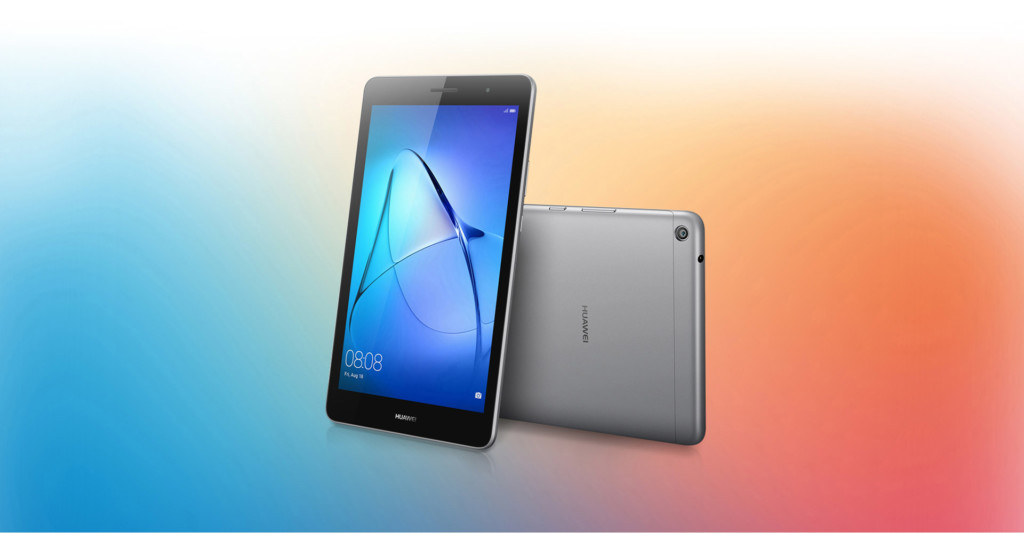 It has been not long that we came across the leaked images of the Huawei MediaPad T3 came out on the online media, thanks to so many websites which have come up in the recent days. At that time it revealed that three variants of the device are going to come out soon. But instead of three, Huawei has launched two, the 7-inch variant and the 8-inch one.
The 7-inch variant of the Huawei MediaPad T3 comes with a support for a display resolution of 1024 x 600 pixels and has Wi-Fi as the only connectivity feature. The device runs on 1.3 GHz MediaTek MTK8127 processor coupled with 2 GB RAM and 16 GB internal storage. The second variant of the 7-inch Huawei MediaPad T3 comes with 1 GB RAM and 8 GB native storage. The front, as well as the rear camera of the tablet, comes with a 2-megapixel sensor which is backed up by a 3,100 mAh battery. The device which will be available on the market in Space Gray and Moonlight Silver color variants will run on an Android Marshmallow operating system with EMUI 4.1 skin on it.
The second variant of the Huawei MediaPad T3 comes with an 8-inch screen which supports a display resolution of 1280 x 800 pixels. Under the hood, it sports the 1.4 GHz quad-core Qualcomm Snapdragon 425 processor. Like the 7-inch one, two variants of the smartphone will be available based on the RAM and internal storage – one with 16 GB internal storage and 2 GB RAM, the other with 32 GB internal storage and 3 GB RAM. The rear camera of the device comes with a 5-megapixel sensor and the front camera with a 2-megapixel lens (which has got a fixed focus). The device will run on an Android 7.0 Nougat operating system.
However, nothing has been revealed regarding the availability of the device and consequently, the price details of the tablets are not yet officially announced. For that, we need to keep an eye on the developments related to the Huawei MediaPad T3.