At the Mobile World Congress 2017, Chinese multinational technology company Lenovo has announced that it will launch new Moto Mods which would include a Gamepad Mod, a Turbocharger Mod, a Charging Mod and a Wireless Charging Mod. Going by the online buzz, the first look of a new Moto Power Pack Mod has been released, along with the images of three new style shells.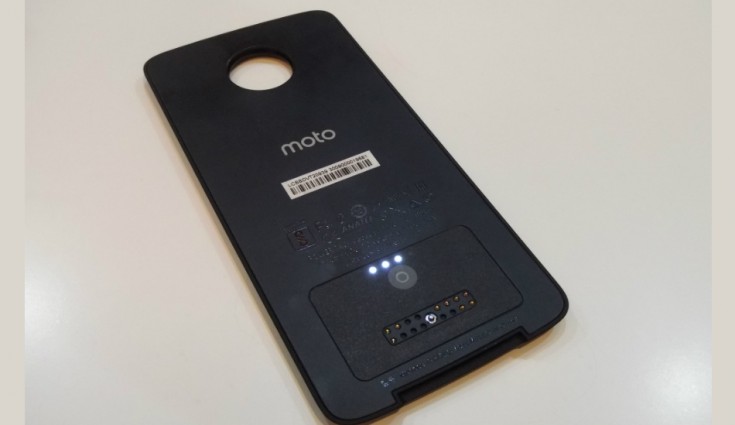 The new Moto Power Pack Mod has three LED light at the base, which denotes the charge point at the left side of the mod and below it, one can find the magnetic pins. The device is rumored to sport additional 50% power and will come with a slimmer design. Moto Mods are nothing but the modular accessories that can be connected to Motorola Moto Z series. The Moto Z series include Moto Z and Moto Z Play.
Another feature of Moto Power Pack Mod is that it comes with a special efficiency mode, which will automatically charge the phone in order to keep its efficiency at peak. It has been priced at $49, which is roughly around Rs. 3,100 in Indian value, as per The Mobile Indian.
The images of three new Moto Style Shells have also been leaked online, and they sport a glossy design, which refers that the mods will be made of either metal or vinyl, or even silicone.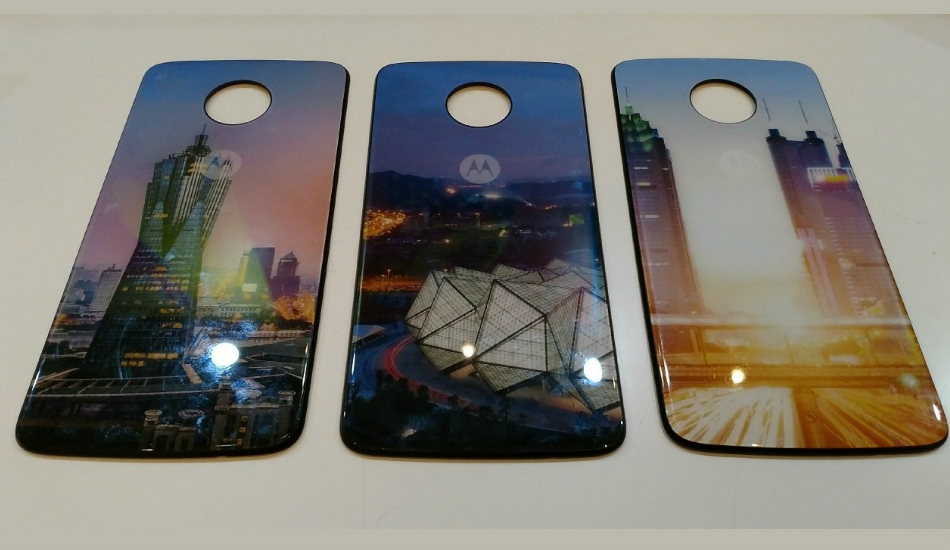 In December 2016, Lenovo unveiled two Moto Mods – Morphie Juice Pack and Incipo Vehicle Dock, although neither of them has been launched in the Indian market so far.
The announcement of a new Gamepad Moto Mod which converts a smartphone into a mobile gaming console has also kept the hopes of the fans high. More physical controls will be eventually added to the mod, which will pack its own battery inside.
Lenovo acquired the rights of Motorola from Google in 2014.