LeEco is one of the smartphone developers in the world which has managed to grab the attention of the tech enthusiasts across the continents, thanks to a number of incredible devices that have come out from time to time. However, of late, they have been taken the backstage due to the financial crisis they have been facing for quite some time now. Despite that, the latest news that has come out reveals the fact that LeEco might just be ready to launch yet another smartphone Le X920.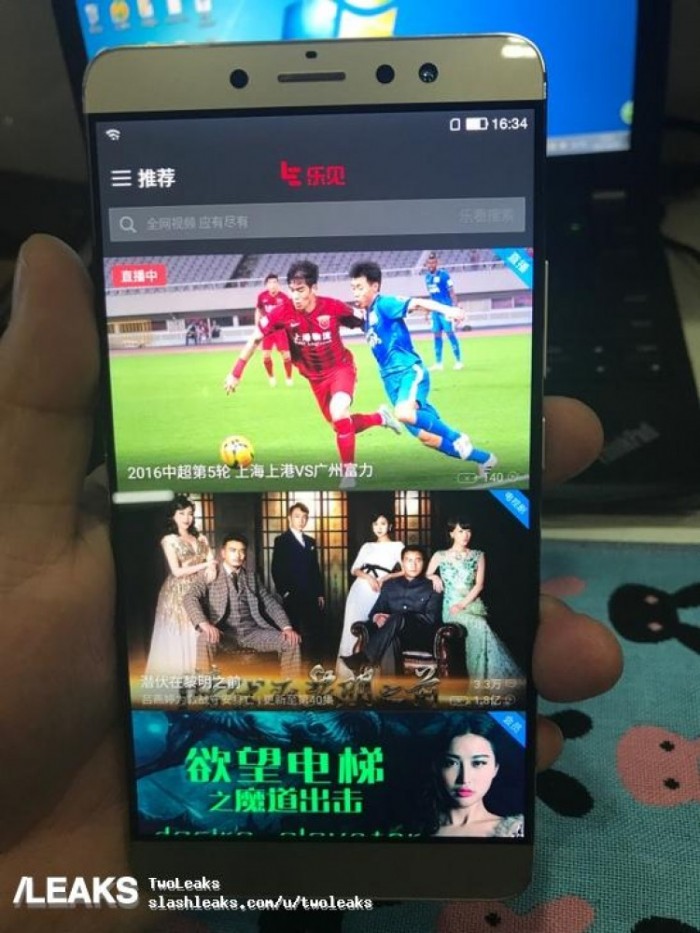 It has been not long ago that we came across the news that LeEco is considering a withdrawal from the Indian market following a poor run in the market. But it seems that they have managed to weather the storm and the latest leaked image of the LeEco Le X920 is a clear indication of the fact that they might just be ready to stage a comeback. The leaked image of the smartphone has shown quite a number of important facts regarding the smartphone and the tech enthusiasts are bound to feel excited with that.
It has been revealed that the smartphone is going to come with the Qualcomm Snapdragon 820 chipset under the hood. However, it has not been revealed what is going to be the RAM of the device. Also, the internal storage of the device is not known. The device has been revealed to run on an Android 6.0 Marshmallow operating system. This might just indicate the fact that this smartphone was scheduled to be released in the year 2016. But due to some unavoidable circumstances, the launch date of the device has been postponed.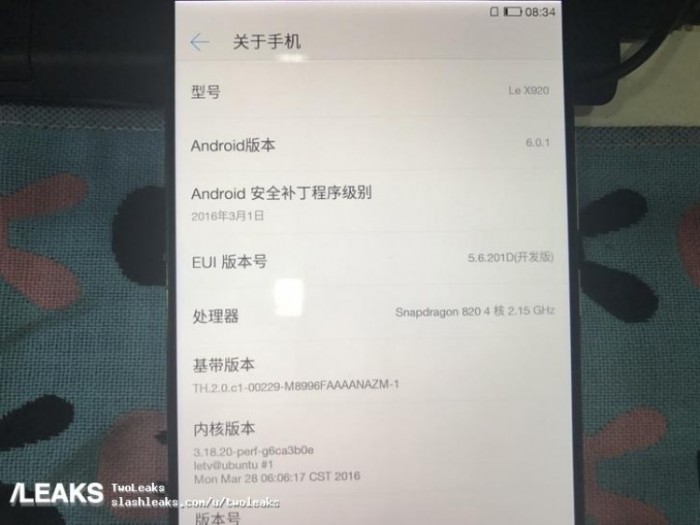 Not just that the LeEco Le X920 visibly sports a 6.3-inch display which will support a resolution of a 2K display. Also, it is quite evident that the device is going to be a phablet instead of just a simple smartphone. The leaked image has further revealed that the handset comes with a front camera which has got an LED flash for assistance.
However, it is not yet finalized when the smartphone is going to hit the market. It is predicted that an announcement regarding the release date of the LeEco Le X920 is going to come soon. Until then, to stay updated regarding the upcoming smartphone don't forget to keep a tap on this thread.