The redesigned model of iPhone 8, which Apple is expected to launch this fall, will leave less room for the fingerprint scanner, as a result of which the company is facing trouble to integrate the sensor underneath the screen.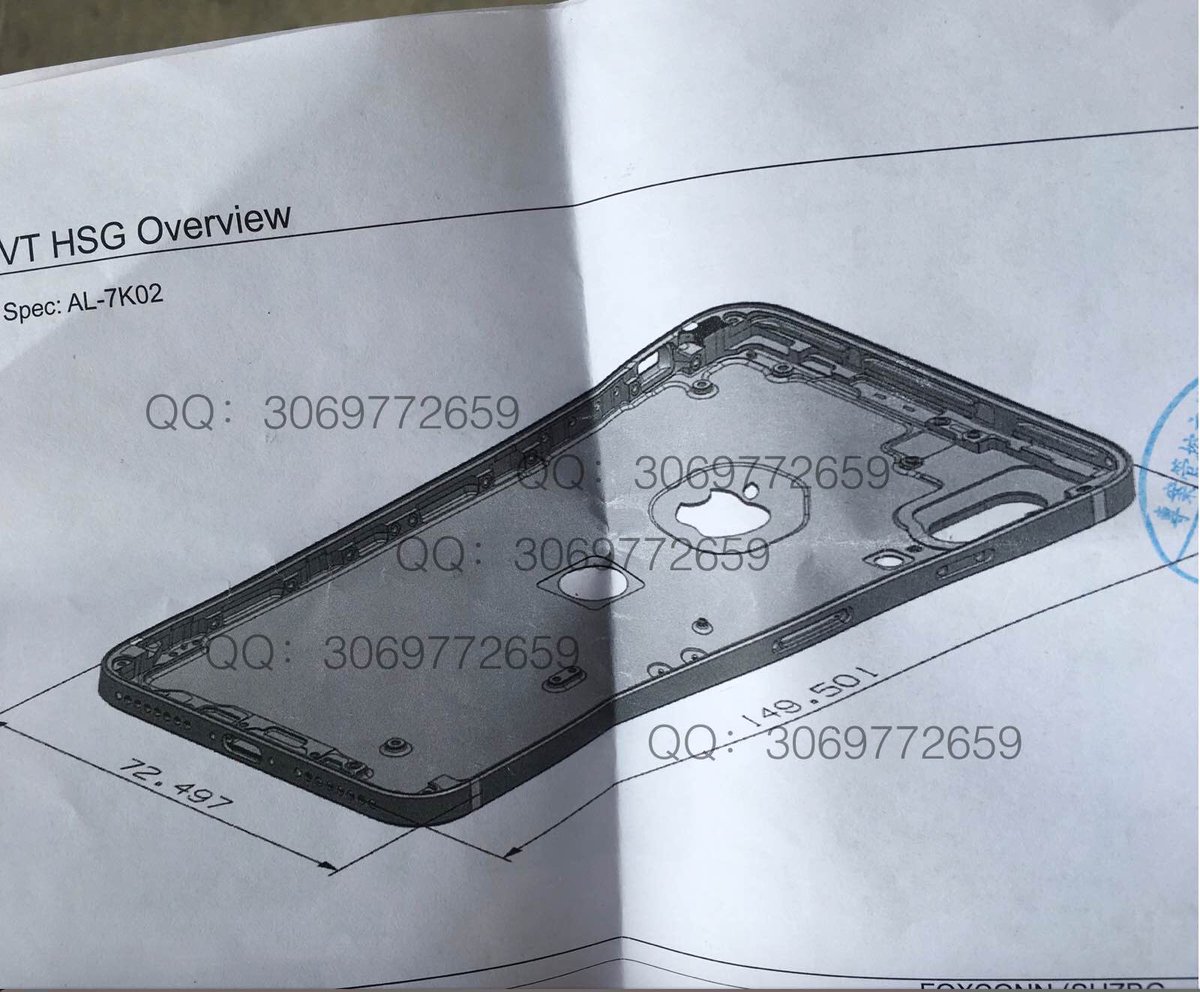 As per latest reports, Apple might put the fingerprint scanner at the rear of the phone. This would make it similar to other high-end Android phones like Google Pixel. A leaked picture by Melbourne based Apple technician Sonny Dickson refers that Apple is exploring ideas to put the fingerprint scanner underneath the Apple logo at the back. Although the leak has not yet been verified, but Dickson has published Apple product information before their launch in the past. Reports of the model featuring the company's own smart connector for wireless charging has also been surfacing online for a while now.
Among the many details that have been obtained from the leaked picture is the release of a model that will have a screen which will cover the entire front portion of the device. The screen will use OLED technology for the first time ever and it will be as large as the screen on the iPhone 7 Plus. The company also plans to use faster chips using a "10-nanometer process" which would improve the efficiency of the "16-nanometer process" it is using. Speaking of the camera, the double-lens camera will be oriented vertically, instead of horizontally that we see in iPhone. The secondary camera is also rumored to gain a second lens.
The latest prototype of the iPhone model will use a slightly curved glass on the front and back and is "similar conceptually" to the iPhone 4, as per Business Insider.
A disappointment which might arise among fans is the fact that there might not be a headphone jack present in the iPhone as there are no signs of a headphone jack in the blueprint.
Since the anticipation of iPhone 8 is at rocket high, so even minor changes to the fingerprint scanner are going to play a huge role in the overall reception of the phone.