There are already a number of updates coming in from the world of smartphones regarding the upcoming smartphones from the house of Nokia. And the latest one that has come out reveals the fact that Nokia might just be ready to launch Nokia 9 within few days. The features that have been leaked have suggested that the smartphone is definitely going to be one of the best smartphones among the ones that have already been launched or are waiting in the pipeline to be launched very soon.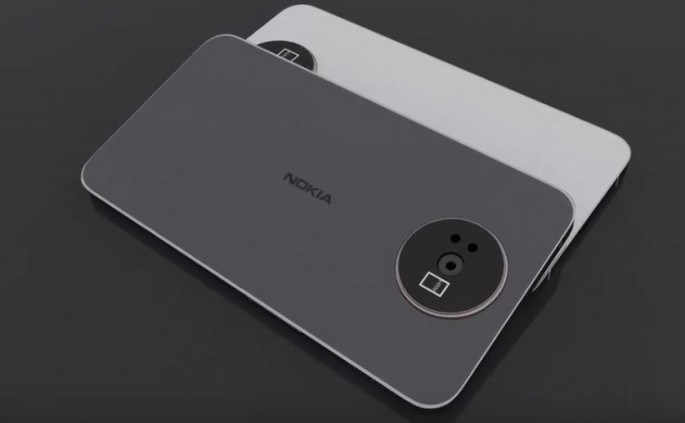 The latest news has suggested that the reported upcoming version of smartphone from Nokia is going to hit the market with a 5.5-inch OLED screen which will be supportive of QHD resolution. Under the hood, the handset from Nokia is believed to be coming with the Qualcomm Snapdragon 835 processor coupled with 6 GB RAM which sounds really incredible. The internal storage of the smartphone is expected to be set at 64 GB. Another variant of the smartphone might be available as well which will have 128 GB internal storage. Nokia 9 will reportedly run on an Android 7.1.2 Nougat operating system.
Coming to the camera of the device from Nokia, it can be said that things are expected to be top notch. The rear camera is expected to come out with 22-megapixel dual Carl-Zeiss lens setup. The selfie shooter is expected to be of 12 megapixels. A number of other photography enhancing features might come with the smartphone which is subject to further confirmation. In fact, all these features need approval as the developers have provided absolutely no information in relation to Nokia 9.
Further, it has been revealed that the smartphone will be backed up by a 3,800 mAh battery supported by the Quick Charge 4 technology. Also, it is expected that the smartphone will come with an IP68 certification. Not only these, the upcoming smartphone is believed to be coming with Nokia OZO audio enhancements and Iris scanner as well. However, it is advisable that all these information are taken as a mere grain of salt as nothing has been finalized by the developers. We will surely get further information from the developers regarding Nokia 9. Till then, stay tuned for more updates from the world of smartphones and other electronic gadgets.