Back in January, South Korean multinational conglomerate company Samsung announced that it would implement a battery check out of 8 points and that all phones made in future would go through the same battery check up. Among the multiple aspects of the test, X-Ray and human inspection are part of it.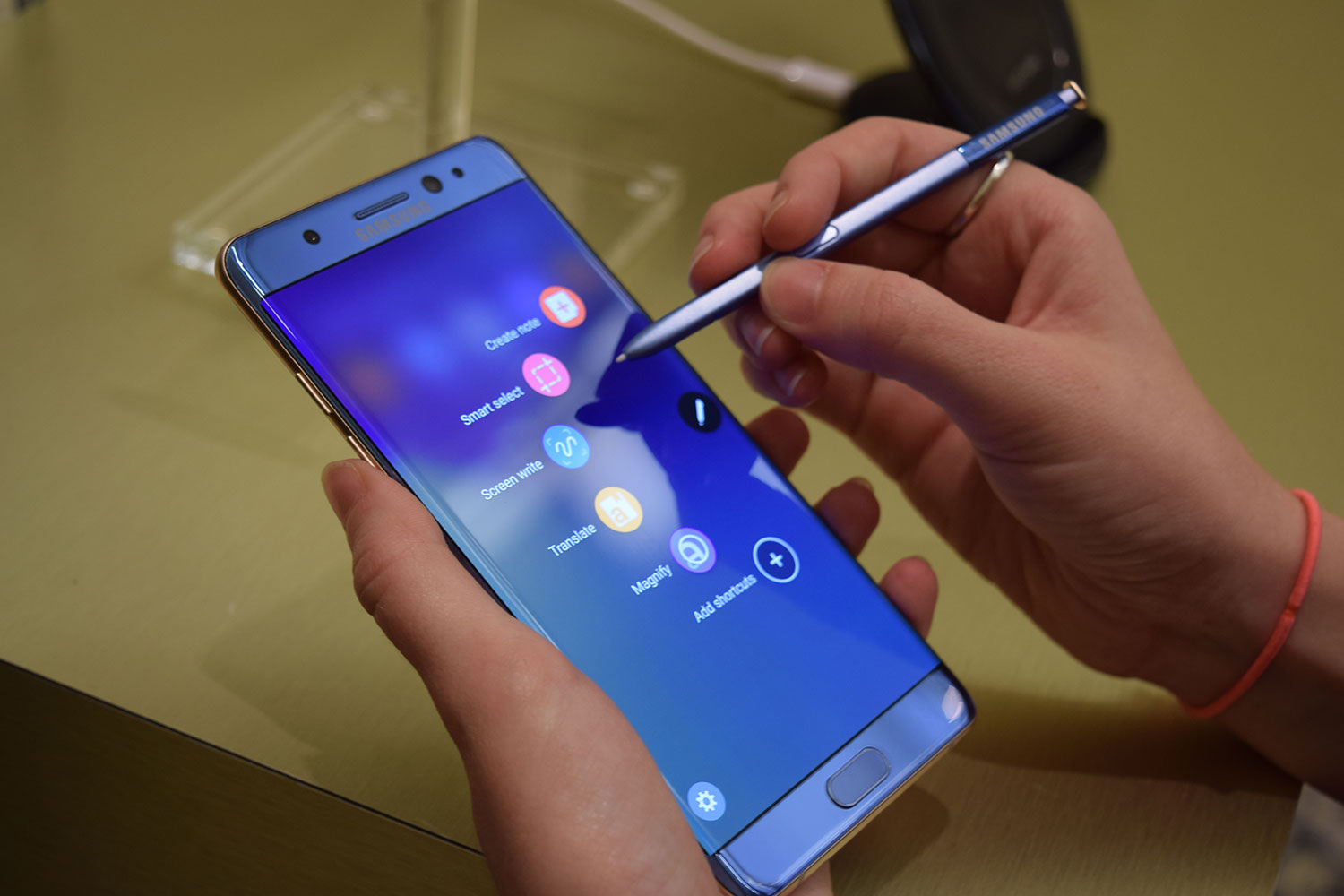 If latest rumors are to be believed, the battery of the latest flagship from Samsung will neither catch fire nor will it explode. Believe it or not, it will not even get affected even if it is attacked with a knife.
A recent test done on the device after the rear of the smartphone was cut to view the battery, it showed some amazing results. After cutting into the battery, it started smoking and expanding. Lithium-ion was also soon oozing out of it. Although the battery swelled up, dripped liquid and became very hot, there was neither any spark nor any fire. A bit of smoke erupted along with some smell, but the device did not catch fire even when it was prodded with several metal objects.
It has been reported that whenever a lithium-ion battery is punctured, it is normal to see some sparks and even flames.
This move by Samsung to safeguard the battery has gone viral over the internet with critics praising the job done by the company in order to ensure the safety of its users. This is a welcome change as it comes right after Samsung Galaxy Note 7, which has been infamous for blowing up, as per Nashville Chatter.
The company has further ensured that the battery of all future phones produced by it will be of high quality.
The Samsung Galaxy S8 features a 3000 mAh battery, a 12 megapixels primary camera with f/1.7 aperture and 4GB RAM. It will be powered by Snapdragon 835 processor. One of the biggest features of the model is the presence of Samsung's own Artificial Intelligence (AI) assistance, Bixby, which will also be seen in Samsung Galaxy S8 Plus.