After the day YouTube released YouTube Go, a trimmed-down version of the original application, Twitter has also launched the lighter version of the microblogging application, Twitter Lite, to work better with slow internet connections. Like Facebook Lite and YouTube Go, Twitter Lite is also designed especially for the smartphones, more data-friendly and promotes offline caching.
According to Twitter India spokesperson, anyone with a smartphone or tablet and a proper internet browser can avail the service of Twitter Lite and the application comes with "up to 30 percent faster launch times". Not only that, if you turn on the data saver mode, the application will reduce the "data usage up to 70 per cent". Moreover, the size of Twitter Lite is very negligible, and only occupies 1 MB of your smartphone's internal space.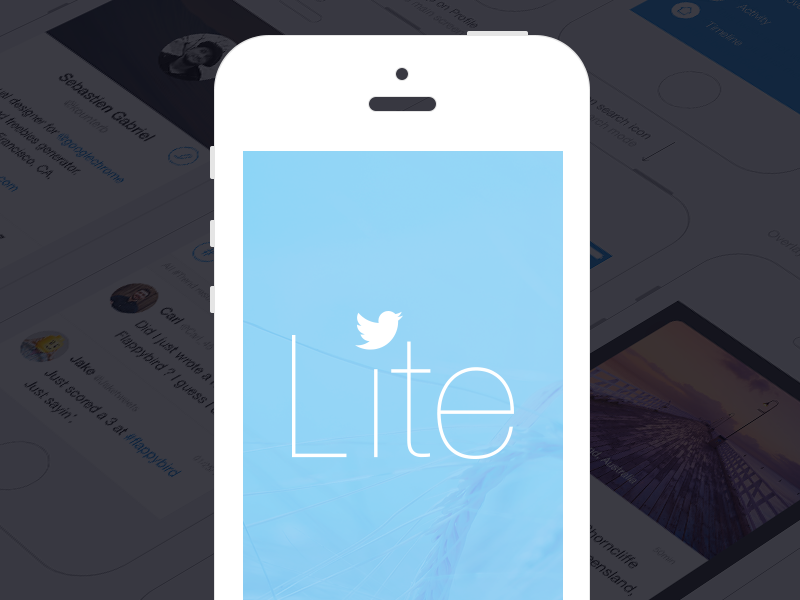 Although Twitter Lite will be launched globally, but the application makes its debut in India. As the country has more than a million users, the developers try to exploit this emerging market at their best. Also, the government's approach to promoting the internet and make 'Digital India' pursues the developers to choose India as their testing ground. The Managing Director for Twitter Asia Pacific, Maya Hari mentioned all these points in her recent tweet and said, "India is instrumental to the growth of Twitter. It is one of the largest growth engines in the world. In India, over 200 million users are on prepaid. There is incredible headroom for growth of digital India, and Twitter in particular,"
Later she added, "India today is already one of Twitter's largest and fastest growing audience markets worldwide…We've taken feedback from our Indian users to make Twitter Lite a faster, more affordable way to use Twitter all over the country, especially for people that have slow mobile connections and expensive data plans."
So what are the features Twitter Lite offers to its users:-
The application supports 42 various languages; including six Indian languages-Hindi, Bengali, Marathi, Gujarati, Tamil and Kannada.
Twitter Lite also offers offline support, so when you temporarily lose internet connection, you can still use the application.
The data saver mode of the Twitter Lite reduces the data usage and you can preview the videos and images before you open those contents.
Finally, Twitter has made a pact with Vodafone to reach to more people. So if you are a Vodafone user you will "receive an SMS alert with a link to the special curated timeline on Twitter Lite where (they) can get live updates on the T20 cricket season".