A lot has been revealed about the Xiaomi Mi 6 smartphone, due to make its debut to the public on April 19, and some of that has come directly from the creators. But there is another device that is rumored to be launched alongside the Mi 6. The device in question is said to be the Xiaomi Mi Max 2, the anticipated new addition to the company's flagship phablet line up.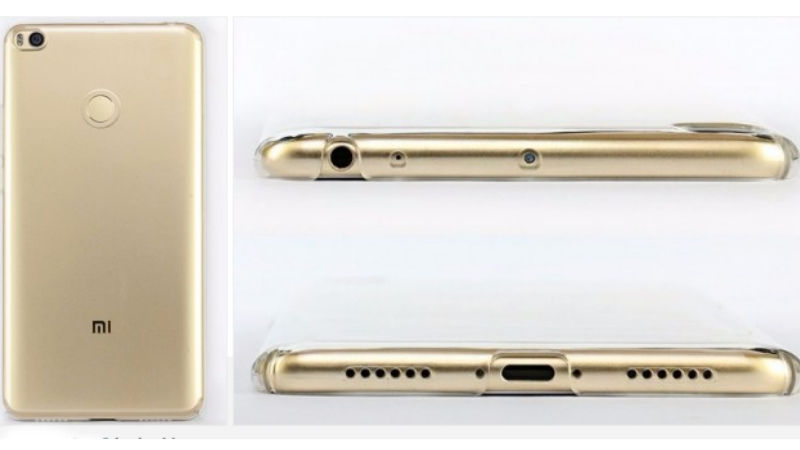 To be clear, the Xiaomi Mi Max 2 has not really been confirmed by the creators, but the fact remains that there have been a couple of leaks that lead many to believe that this device will accompany the Mi 6. The matter of the Mi Max 2's release date may well be just a speculation at this point, but a leaked image on a Chinese website lends us proof that it does exist, and may be on its way soon.
The image was posted on Weibo, and in a similar manner as the Mi 6 image leak yesterday, it only showcases the backside of the device. Thankfully, however, the Mi Max 2 image happens to be more than just a back cover and gives us a good look at the rear panel of the full device.
From what we can see, there is a single lens camera unit at the top left side coupled with a dual-LED flash, and below that near the middle of the panel, one can see the fingerprint scanner. The Mi branding is seen located near the bottom, as is the custom. However, there are a few marked changes from its predecessor, most notably in the camera placement and a USB Type-C port at the bottom of the device. Other details that are present are a 3.5mm headphone jack, and the USB port is flanked by two audio outlets on both sides. The model in the picture seems to sport an all-metal unibody in a soft gold color.
Not much is known about the possible specs of the Xiaomi Mi Max 2, but here is what we know so far. The smartphone might come with a 6.4-inch FHD display along with a 12MP primary camera unit at the back and a 5MP secondary camera in front. The smartphone will be powered by the Qualcomm Snapdragon 626 chipset coupled with an Adreno 506 GPU and 4GB of RAM. The Xiaomi Mi Max 2 will be backed by a massive  5000mAh battery and run Android 7.1 Nougat out of the box.
As for whether the smartphone will be launched at tomorrow's event, only time will tell. Meanwhile, we will keep our readers updated about everything tech-related.