Amazon has finally launched the new Amazon Echo Show with a touchscreen display as well as video calling. The device, the latest in the line of Amazon's voice-controlled speaker range, is an excellent personal assistant as well. This device will start shipping from June 28. The Amazon Echo Show, the last part because of the display screen attached, will be made available in white and black. The Echo Show is priced at $229.99 (approx Rs. 14,868).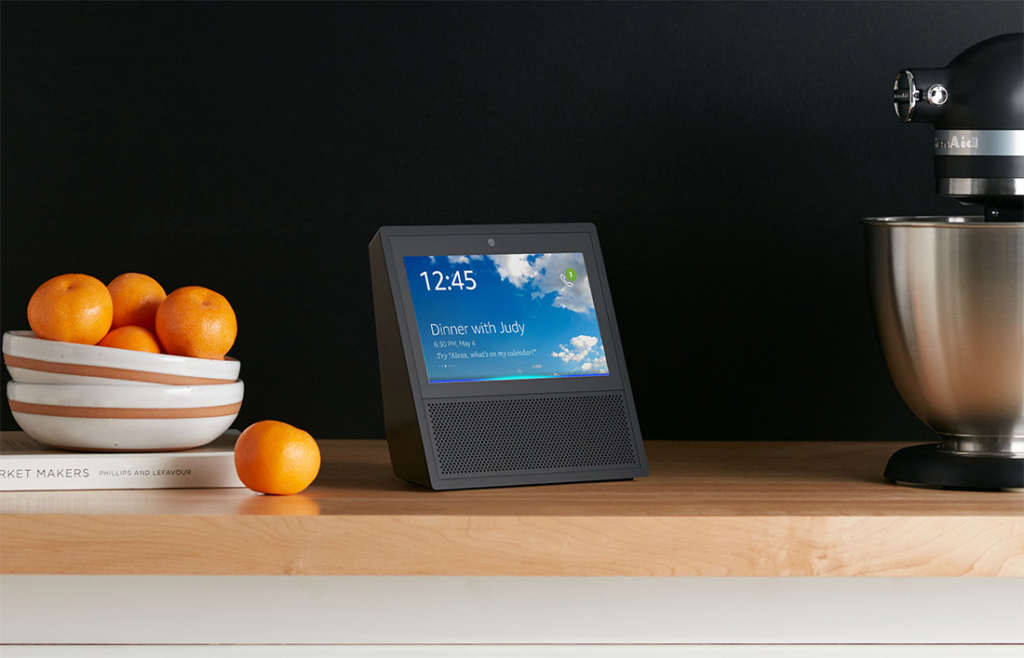 Here are the top five features of the new Amazon Echo Show:
The new device has a 7-inch touchscreen and a 5-megapixel front-facing camera, which will allow the user/s to engage in a variety if everyday tasks, including attending video and voice calls with other Echo devices. The touchscreen interface will also be able to play content from YouTube among other sites. There is a video calling feature as well, as all users with either an Echo device or any mobile device equipped with the Alexa app.
The new Amazon Echo Show will be a step ahead of the predecessor, which was the Alexa-powered Echo devices. This device will also be able to respond to voice commands and, most importantly, be capable of controlling the entire gamut of smart home appliances around the user's home. The Show beats all pretenders with the touchscreen, however.
The device now has a new 'Drop In' feature. This will allow the user to connect to another Echo Show without the other person accepting the call. The respondent may only answer via voice calls. Also, the new Amazon Echo Show will come with Dolby-powered speakers which make for better and crisper sounds.
The Amazon Echo Show is a step forward in the ambitious Amazon plan to conquer the AI-based personal assistant market. This is the fourth major Echo-branded device, following the original Amazon Echo launched in 2014, and working its way past a smaller Echo Dot, the Echo Tap and last month's Echo Look.
The voice-controlled smart speaker market is not dominated by Amazon alone. Alphabet's Google and Apple are two of its biggest rivals. Also, Samsung's Harman and Microsoft's Cortana recently paired up.