New reports about the Asus ZenFone AR have surfaced that state that the device is set to launch in the West soon after it makes its debut in the company's home country- Taiwan. The upcoming smartphone that was unveiled for the world to behold in January this year was supposed to launch sometime during the first half of 2017. But Asus CEO Jerry Shen has now substantially narrowed down the expected launch window.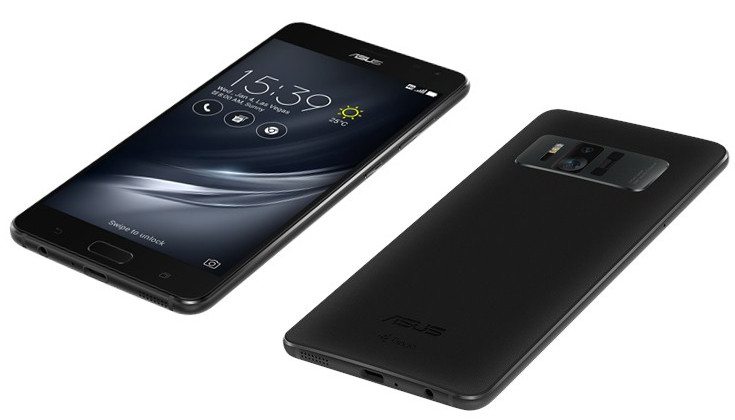 Speaking to Engadget, Shen said that the Asus Zenfone AR will set foot on the US shores following shortly after its initial launch in Taiwan. It is set to launch sometime in mid-June in Taiwan, while those in the US may be able to get it for themselves as early as late June or early July. Expectations about the Zenfone AR are positively soaring, and not just because it is the second smartphone meant for commercial use after 2016's Lenovo Phab 2 Pro to come with Google's Tango AR technology. The Zenfone AR, as was revealed at the CES 2017, will support both AR and VR tech, the latter with Google's Daydream VR integration.
The publication notes that the Asus Zenfone AR is a significantly better performer compared to its Tango-predecessor, the Lenovo Phab 2 Pro, which was both bulkier and slower. This has been attributed to the tweaked and updated SD 821 chipset powering the device, along with the the 8GB of RAM that it comes coupled with. Besides the 8GB RAM option, the Asus Zenfone AR will also come in a 6GB model. On the internal storage front, the device will come in variants of 64GB, 128GB, and 256GB, which will be further expandable via microSD.
The Asus Zenfone AR is slated to feature a 5.7-inch Super AMOLED display, a 23 MP rear camera with f/2.0 aperture and PDAF along with an 8MP unit up front. It will run Android Nougat out of the box and be backed by a non-removable 3,300mAh battery.