Smartphones from Xiaomi is coming out in numbers and the latest news which has come out hints at the fact that Xiaomi is all set to release yet another device. The new smartphone which has come out on the online media is expected to be the Xiaomi Mi Note 3 and the leaked images have hinted that the device might come out with some incredible features.
The predecessor of the alleged Xiaomi Mi Note 3 did receive quite a few good reviews and it seems that the upcoming device is also going to be one of the better ones in the coming days. The leaked render of the device from Xiaomi has revealed that the device will come out with a dual-lens camera on the back. And that is one of the most common features that all the leading smartphone developers are trying to pack their devices with. Hence, that should not come as a great surprise for the fans at all.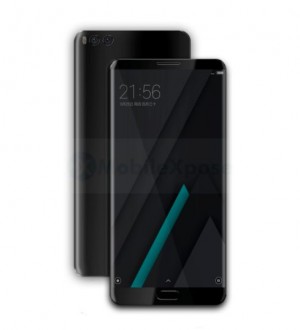 However, the other features of the Xiaomi Mi Note 3 have remained under the veil. But there are rumors that Xiaomi Mi Note 3 is going to come with the Qualcomm Snapdragon 835 chipset under the hood. It might be coupled with 6 GB RAM and 128 GB native storage. It is also speculated that the handset will come with a 5.7-inch screen and have an OLED display.
But definitely, a lot of other things remain to be known. Hence we will have to wait a bit longer for that. When the Xiaomi Mi Note 3 is going to hit the market has not been revealed as well. So that will keep the followers of the development in this line really interested. At this moment it is expected that the device will be launched alongside the Xiaomi Mi Mix 2 very much like what happened last time around when the Xiaomi Mi Note 2 was launched with the Xiaomi Mi Mix.