Samsung has been in the news all this while for the news and updates regarding the upcoming electronic gadgets which are expected to be launched within a few days. And the latest one which has popped up is the Samsung Notebook 9 Pro. A number of incredible features of the flexible laptop have been revealed thanks to the launch of the device at the Computex which is going on at Taipei.
The launch of the new laptop has revealed that the laptop is going to hit the market in two variants as far as the screen dimension is concerned. One will have a display of 13 inches while the other variant will have a 15-inch display. Both the variants will support a display resolution of 1920 x 1080 pixels which is quite decent. The laptop comes with a 360-degree hinge which is also one of the features that most of the top-notch devices which are available on the market.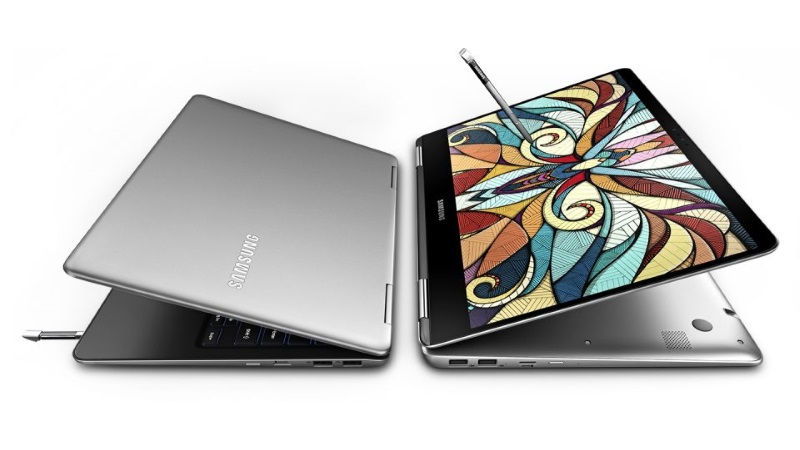 However, the highlight of the new laptop from Samsung is going to be the S-Pen. Previously, at least till now, we have seen that Samsung has provided the users with the S-Pen only while they are buying the phablets or smartphones. So the presence of the S-Pen is certainly going to be one of the path-breaking moves from the South Korean tech giant. The accessory comes with a 0.7 mm tip and has the capability of detecting as many as 4,000 different pressures.
Samsung Notebook 9 Pro comes with the Intel Core i7 processor under the hood. The 13.3-inch variant of the laptop comes packed with the Intel HD Graphics 620 chip and 8 GB DDR4 RAM. However, the one with larger screen dimension comes equipped with the AMD Radeon RX 50 GPU and 16 GB DDR4 RAM. Both laptops provide the users with the option for expanding the storage of the device and the highest limit is set at 256 GB.
Along with these features, there are other connectivity features as well. The laptop features USB 3.0 ports, Bluetooth 4.1, 802.11 ac 2 x 2, one USB Type-C port and an HDMI port. The smaller edition weighs around 1.3 Kg while the other one weighs around 1.72 Kg. However, the price tags of the Samsung Notebook Pro 9 are yet to be revealed. Also, when the device is going to be available on the market has not been mentioned during the event. And eyes will surely be there for such updates in the coming days.