Introducing DoBox, a portable wireless dock for all Apple devices here to save you the time and frustration of going out and buying expensive adapters.
DoBox provides connectivity unlike any device and effectively turns the iPhone or iPad into a Macbook Pro. With multiple ports, the device allows owners to connect internet cables, flash drives, hard drives, keyboards, printers, TVs, projectors, monitors, speakers and basically anything else you can think of, and use them wirelessly through DoBox's own WiFi.
It's no wonder their Indiegogo Campaign has done so well. To date, the campaign has earned over $150K, and is currently InDemand.
Not only will you get the freedom of full connectivity, but DoBox also gives owners file sharing capabilities and wireless storage to backup photos, videos, and documents wirelessly and securely offline. With the tap of a button, DoBox is powered on and can instantly connect to an Apple device. Then, with the iOS App, owners can control all features and functions.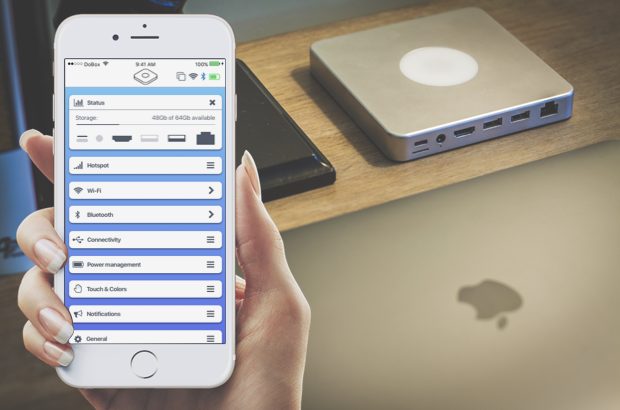 Along with connectivity and storage, DoBox is a WiFi router & hotspot, multimedia player, portable charger, and USB-C hub. Owners can create secure WiFi connections from cable internet access or public hotspots. Through the HDMI, DoBox can play videos, presentations, and pictures from the internal storage using an iPhone or iPad as the remote. As a small, portable device, DoBox can go anywhere and it comes with a built-in 8000 mAh Lithium Ion battery for all your out-and-about charging needs.
According to the DoBox team, going out and buying all the necessary adapters would add up to at least $700, but DoBox is available for only $239 plus shipping.  
Get yours here: https://www.indiegogo.com/projects/dobox-portable-wireless-dock-for-apple-devices-iphone#/