iFrogz, which is known for introducing the line of iPod cases in the year 2006, has recently rolled out the Impulse Duo and InTone Wireless earphones. the earphones right now will be available with some of the retailers and one can also purchase it from  ZAGG.com.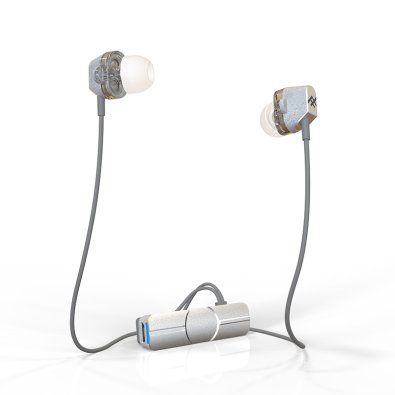 It has been pointed that the Impulse Duo and InTone Wireless earphones will offer a battery life up to 10 hours. The details also say that if one listens to the music at 70 percent volume through the earphones, then the play time of it would be 5 hours and will also remain the same on standby.
The earphones will also feature non-tangle cable management which will come along with a magnetic clip which will store wires and it would become  IPX-2 sweat resistance. Therefore, it would be quite helpful for the users who like to workout and listen to music at the same time.
The wireless control can also be clipped to the cloth that you would be wearing and this will certainly help you to protect your earphone from getting damaged. Two of the cheapest earphones InTone Wireless earbuds range are available at a price of $29.99. And they come with earbuds tips which are certainly adjustable.
The way the earbuds have been designed are quite comfortable for the users and it would easily fit into one's ears. The earphones developed by iFrogz also comes with 14mm neodymium drivers and is available in white and black colors. It also features 6mm neodymium drivers which happen to be premium sound dual dynamic.
The earphones would be available in three different ear tip sizes and by looking at the features of the  Impulse Duo and InTone Wireless earphones developed iFrogz, it seems that the earbuds would be surely liked by all.