Whenever you hear the name McAfee, you will inevitably remember the antivirus manufacturer globally renowned for its intuitive and simple software which have made thousands of devices safer to use and more secure. Now, John McAfee, the man behind the brand, has decided to introduce a new hack-proof phone. Called simply the Privacy Phone, this new device has been designed keeping in mind the Achille's heel of modern technology-cybersecurity.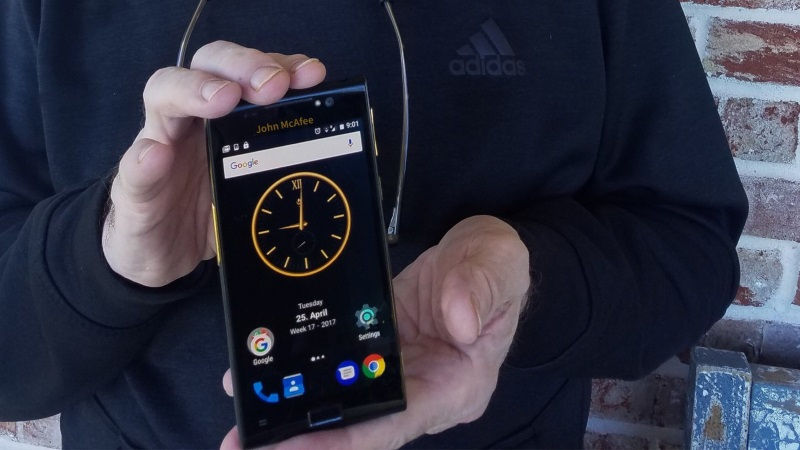 The new 'John McAfee Privacy Phone' – which is reputed to be the world's most hack-proof phone – will be released later this year. It has been manufactured by McAfee's MGT security firm. Additional security features will be the hallmark of this new device. In addition to standard features, it will feature hardware switches located on the back which will allow the users to disconnect the battery, as well as the antennas used for Wi-Fi and for the camera as well.Bluetooth and geolocation, and even the microphone, John McAfee
These security features will not end at this, however. It will have extra-secure Bluetooth and geolocation, with more security features for the microphone, according to John McAfee interview with Newsweek. Since these new features will be a lot of money being invested, a new and hefty price tag of $1,100 (or roughly Rs. 70,700). Some version of Android will be run on this device.
McAfee was quoted as saying that while the new John McAfee Privacy Phone will be extremely hack-proof, it will not completely be hack-proof. This is only the first version, he said. In the interview, he stated,"It also will not allow the phone to connect to a Stingray or any other IMSI-catcher device. In addition, it contains a Web search anonymiser."
The John McAfee Privacy Phone, by MGT – first prototype. World's first truly private smartphone. You gonna love it. pic.twitter.com/n06CuO3Jay

— John McAfee (@officialmcafee) 25 April 2017
Since the phone successfully distances itself from interfering devices and software, besides suspicious hardware, the new privacy phone is expected to withstand the security test as well. This is not the first time that a manufacturer has entered the privacy phone market. A well-known entry, which proved to be unsuccessful, was Silent Circle's Blackphone.