Despite its getting an official announcement and a trailer, Call of Duty: WW2 is still a bit of a mystery. We still don't know much about the story or gameplay elements, but developers Sledgehammer have been trying to help fans understand where it is coming from. So while co-founder Michael Condrey had opened up before about some of the perspectives explored, they have now made an important affirmation.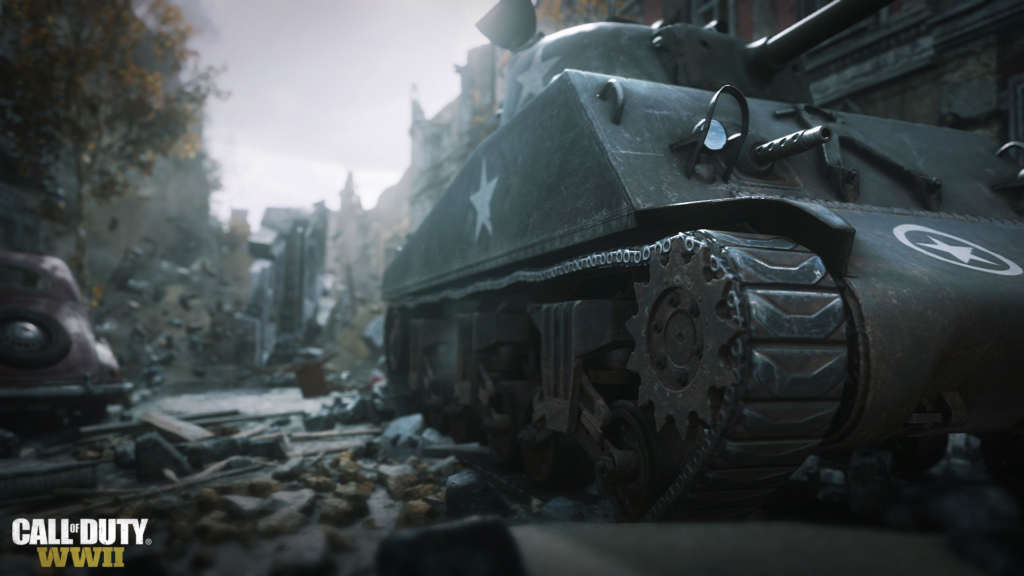 One of the perspectives that most video games with a battle setting tend to give a complete miss to is that of the woman. Condrey, while discussing all the different characters that would go into making Call of Duty: WW2 a realistic, multi-faceted war game, had confirmed that one of the playable characters would, indeed, be a woman- a French Resistance fighter by the name of Rousseau. But it looks like the same inclusive practice will be followed over to the multiplayer as well.
Condrey was asked on Twitter (via Gamespot) by a fan if the game's multiplayer will have women characters to play as, to which his reply was favorable. Sledgehammer's take on the WWII has so far has come across as a way to explore the narratives that have largely been ignored in the popular tellings, though not for the lack of trying. So while the primary story will focus on 1st Infantry Division soldiers, the spotlight will include a German family, a British soldier, and an African-American officer among others. Not all of them will be playable, however, but it looks like Rousseau will not be the only playable female in the entire game. This is notable, as we have rarely seen this kind of an endeavor in past Call of Duty entries.
Yes, for sure!

— Michael Condrey (@MichaelCondrey) April 30, 2017
That is not the only thing worth looking forward to in Call of Duty: WW2. According to the creators, one of the most important gameplay aspects is the help mechanism, which has the player relying on his cohorts for assistance. This may include ammunition supplies as well as a lot of other things, but we have to keep in mind that help will run out when the squad mates are killed in battle. Sounds like there will be no chances to feel comfortable at any point.
Call of Duty: WW2 releases on November 3 on the PC, Xbox One, and PS4. Pre-order the game to get access to the Private Beta.