Xiaomi has been the busiest among the Chinese smartphone developers with a number of smartphones as well as a number of other electronic gadgets coming out very frequently. And one of those which are expected to be launched soon is the Xiaomi Mi Max 2 and the update regarding the smartphone which has come out reveals that the handset might get launched before the end of the ongoing month.
There has been no lack of rumors and speculations regarding the features of the Xiaomi Mi Max 2. However, the latest one seems to be the most important as it hints at the release date of the device. According to the report from Gizmochina, the Xiaomi Mi Max 2 is going to be launched on May 23 which is just a week from now. Although there is no confirmation from Xiaomi, but chances are high that this speculation is going to turn out to be true.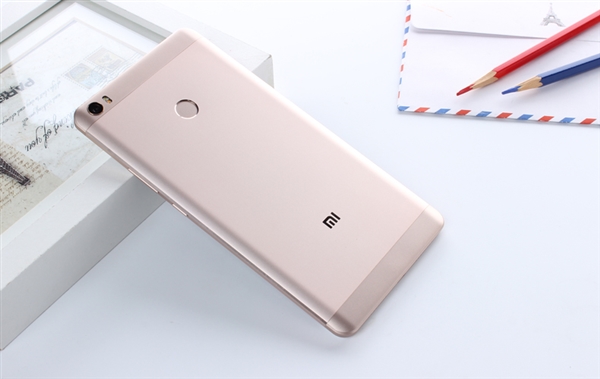 Before this, there have lots of rumors going on regarding the specs and features of Xiaomi Mi Max 2. It is believed that the device is going to hit the market with the Qualcomm Snapdragon 660 chipset under the hood coupled with 6 GB Ram. Another variant of the smartphone is also going to be available which will sport the Qualcomm Snapdragon 62 chipset under hood clubbed with 4 GB RAM. Xiaomi Mi Max 2 is expected to come out on the market with 6.44 inches display supporting a 1080-pixel resolution which is really impressive. The device is expected to be backed up by a 5,000 mAh which is also an upgrade from the 4,850 mAh in its immediate predecessor.
Further rumors have been making rounds regarding the optics in the device. It has been reported previously that it will sport a 12-megapixel lens associated with the Sony IMX378 sensor while the front camera will have a 5-megapixel. However, it is not yet sure whether that will eventually be the camera specs of the Xiaomi Mi Max 2. And we need to wait further in order to get concrete information regarding that.
The handset is expected to come with a price tag ranging between 1499 Yuan and 1699 Yuan. But once again, this is subject to further confirmation and we will sure get an idea on that on May 23 if Xiaomi launches the Mi Max 2 on that day.