Samsung has never failed to leave its users in awe, people dropped their jaws on seeing the Galaxy S8 this year and now they are waiting for the upcoming devices which would be developed by the South Korean technology entity.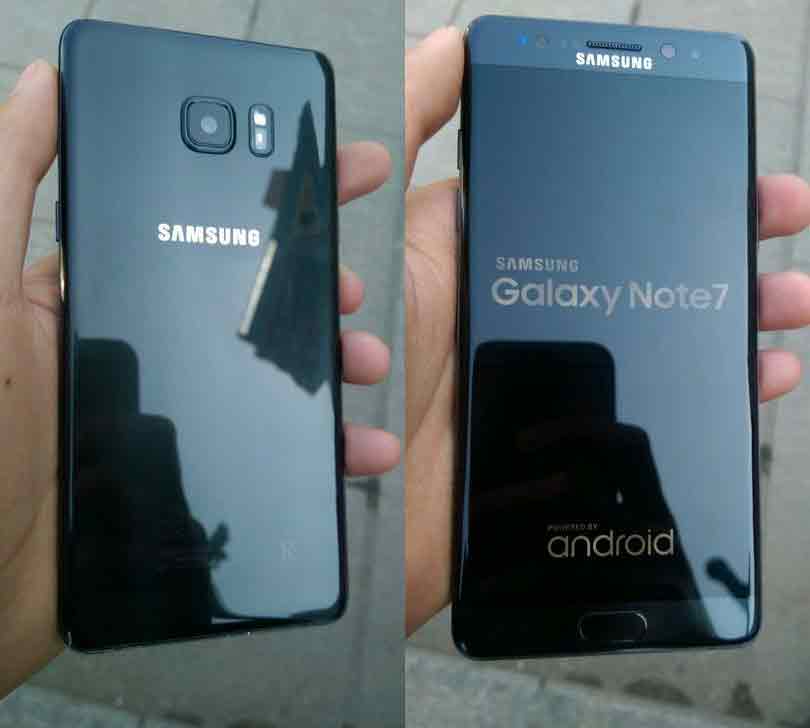 The Samsung Galaxy Note 7 which turned out to be a fiasco because of the major fault in its battery got eventually discontinued by the company and now it seems that the officials of Samsung will be introducing its refurbished version. The revamped smartphone would hit the market as Samsung Galaxy Note 7R (Fandom Edition). And now some leaked images of the device has surfaced on the internet which indicates some of the features.
The leaked images highlight a vertical dual camera setup at the rear panel of the device. But it has been said that the Samsung Galaxy Note 7R would be equipped with a smaller battery life as the device might get powered with a 3,200mAh battery capacity.
The Samsung Galaxy Note 7R will be is said to be powered by the Exynos 8890 system-on-chipset and is said to sport a 4GB RAM while the smartphone might end up bearing an internal flash memory of 64GB. Sources have also said that the revamped version of the smartphone won;t be available in the US market rather it would be only sold in selected Asian markets.
The Samsung Galaxy Note 7 did end up disappointing the customers due to which many of them might not even have many hopes from the refurbished version of it. But the scenario might be altered when the phone actually hits the market as the officials of Samsung would do their best to come up with a successful Samsung Galaxy Note 7R as they already went through immense loss because of the failure of the earlier device.
Therefore, the reworked version of the phone might be surprising.