Samsung is in the headlines of the news and updates from the field of technology mostly because of the new smartphones which are expected to come out at some point in time of the year. However, this time Samsung is back because of its new 360-degree camera which is going to be put on sale shortly.
It has been reported in The Verge that the all new Samsung Gear 360 will be there on the shelves from today. And it has got one of the cheaper price tags. Most of the 360-degree cameras which are available on the market cost much higher and often it becomes unaffordable for the consumers. But the one from Samsung which will available for purchase certainly costs much lower and the commoners can easily get hold of it.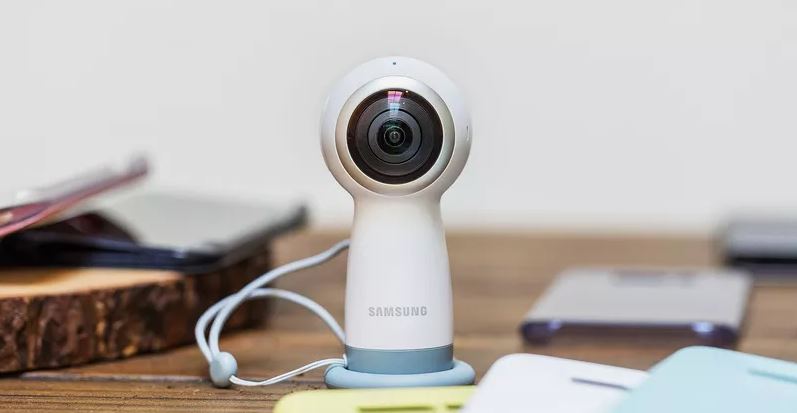 According to the reports, the device has got a price tag of $229 which way lower than even the earlier edition of the handheld 360-degree camera which Samsung had launched previously. To be precise, the new Samsung Gear 360 costs almost $100 lesser than its predecessor, leave alone the products from the other manufacturer. This is surely a welcome change for the fans who have kept a close eye on the developments related to Samsung.
And for those users who want to get hold of a Samsung Galaxy S8 or S8+, things are even better for them. If one buys the either of the two variants of the latest flagship device Samsung has launched in the Galaxy S series, he or she will be able to get hold of the Samsung Gear 360 with a payment of an additional $49. The offer will commence from May 25, 2017, and will continue till June 19, 2017. So don't waste your time, if you want to grab both the incredible electronic devices from Samsung.
The handheld 360-degree camera which facilitates easy capturing of videos or to go live on the social without much effort is one of the in-things these days. Samsung announced the existence of such a device during the Galaxy S8 Unpacked event. But there was no clue regarding when it is going to be available on the market. However, it has been made clear that there are few things which will certainly change in the new edition of the Samsung Gear 360. And one such thing is the compatibility with so many other devices which include Apple iPhones as well. Also, the camera looks a bit different from its predecessor. While the previous Samsung galaxy Gear 360 was simply an orb-shaped device, this new one comes with as an orb on the top of a stick. The new cheaper Samsung gear 360 will be able to shoot videos in real 4K as well.