The closer we are getting to the official launch of the upcoming flagship device from OnePlus, the frequency of news and updates is increasing considerably. All this while it has been the rumors but this time the confirmation has come from the official sources regarding what the smartphone is going to sport under the hood as one of its features.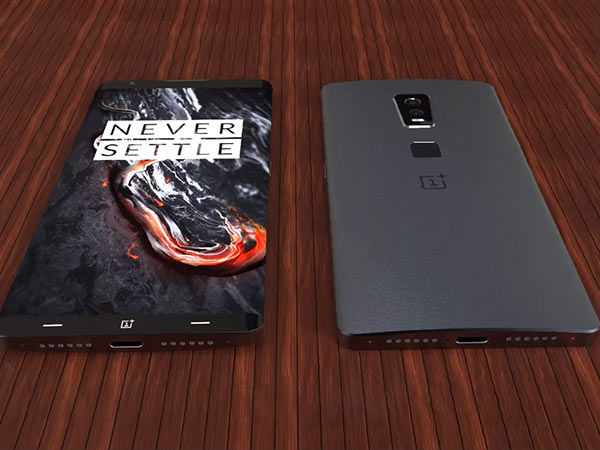 It has been rumored for a long time that OnePlus 5 is going to come out with the Qualcomm Snapdragon 835 processor. There was no confirmation regarding that but of late a tweet from the official twitter handle of Qualcomm has confirmed that. And this really does not come as a huge surprise for the fans who have kept a close eye on the developments related to the flagship device from OnePlus. Also, the fact that the flagship devices from OnePlus generally come equipped with the best possible product from Qualcomm available at that time really makes things much easier to believe for the fans and the followers.
#OnePlus5 is coming soon and we couldn't be more excited that it's powered by #Snapdragon 835. ✋ https://t.co/Q4srf6LrqC pic.twitter.com/DP41b2jtcq

— Qualcomm (@Qualcomm) May 24, 2017
However, the confirmation that OnePlus 5 will come with the Qualcomm Snapdragon processor is really something that the fans having looking for. And the confirmation, according to the report in GSMArena, has been made by Peter Lau, CEO of OnePlus, as well. Previously the CEO of OnePlus did make some attempt to tease the existence of the smartphone but did not give any clue regarding what the features of the smartphone are going to be. However, this time he has come out with some information, nothing exclusive though, since the manufacturer of the chipset has also released its statement. Yet, that's great news for the fan.
These official words from Qualcomm as well as the CEO of the Chinese smartphone developers somewhat confirm that OnePlus 5 is going to hit the market very soon. Although there is no official statement on that, there have been rumors that in the month of June we will be able to get the first looks of the smartphone. And after all these incidents, it is more likely that OnePlus 5 is going to be made available for purchase in the coming month. Even if it does not become available across all the markets in the world, it will surely be available in the Chinese markets. Other markets will follow suit soon after that.