Sennheiser has introduced its new, limited edition HE 1 range of super-swanky headphones which have an astounding price tag. These limited edition headphones, complete with a range of luxurious and superb features and with space-age technology embedded within them, comes for Rs 45 lakhs. At this price, you can also find premium cars manufactured by renowned automakers like Audi and BMW. Sennheiser states, however, that these headphones are worth every bit of the moolah.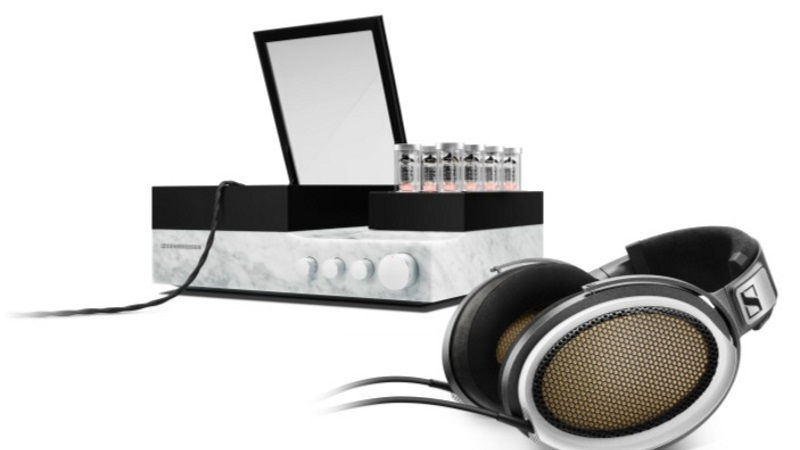 The new HE 1 limited edition audiophile's dream comes 23 years after Sennheiser took the world by storm with the iconic Orpheus HE90, which came for a then-princely price tag of $16,000, which came with a custom amplifier as well. The HE 1 is being seen as the justified successor to that superstar.
In an interview with The Indian Express, Sennheiser CEO Andreas Sennheiser, who controls the traditionally family -oriented business, stated,"The HE 1 is the successor of the legendary Orpheus. In 1991-92, when we launched the original one, it was the pinnacle of what was possible physically at the time. But we also knew what compromises we made at the time. The engineers always had that at the back of their minds and wanted to change things for the better."
Features of The New Sennheiser HE 1
The new Sennheiser HE 1 headphones are more than just a pair of headphones. Once you own a pair, you have absolute and literal control over the device. These headphones are set to come with a pre-amp as well as a DAC (or a digital-to-analog converter) which is housed in the finest Carrara marble, which produces a frequency response that extends far, far beyond the range of human hearing; think of a frequency range of 8 Hz to over 100 kHz. Also, each headset will consist of over 6,000 individual components. These components will include gold-vapourised ceramic electrodes, platinum-vaporised diaphragms, and a whole host of other features.
In response to the question of who the buyers will be, Sennheiser stated that they would market the product in the same way it would do in case of any luxury item. Watch this space for more.