Sony has been in the headlines in the headlines more frequently than it used to be in the previous days. And that hints at the fact that Sony is all set to take the challenge of producing high-end smartphones head-on with all other leading smartphone developers. The latest leak provides Sony with that boost as it reveals that Sony Xperia X Ultra is all set to come with a much better display than the flagship device of many other leading smartphone developers.
It has been leaked in that the upcoming smartphone is going to hit the market with a 6.45-inch display screen and the aspect ratio of the smartphone is going to be 21:9. This hints at the fact that it is going to have a display wider than even the 18:9 display ratio of the latest flagship device from LG, the LG G6. Not just LG G6, it is going to be even wider than that of the display of the Samsung Galaxy S8. That sounds pretty outstanding who are the fans of the smartphones developed by the smartphone developer based out of Japan.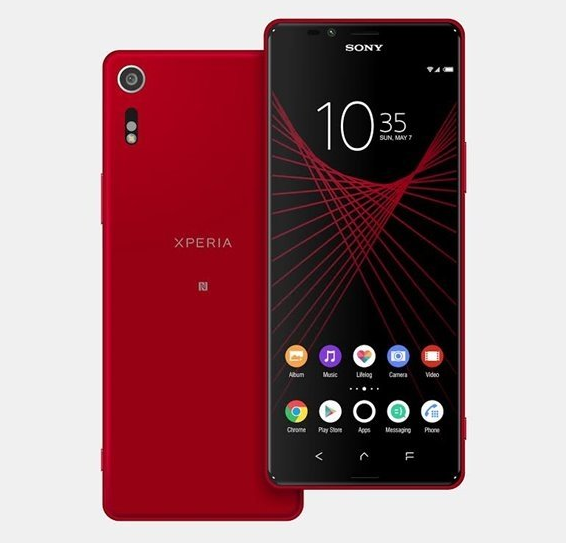 The reports in the MobileXpose have also revealed that Sony Xperia X Ultra is going to come out on the market with a slim design which means it will have less bezel than the conventional smartphones. Also, leaked renders provided indications that the upcoming handset will come with the dual speakers and will be available on the market in red and gray color variants.
Coming to the specifications of the upcoming smartphone from Sony, it can be stated that the smartphone has the capability of competing with the bigger names in the field of smartphones. Under the hood, it will come with the Qualcomm Snapdragon 660 chipset which is going to be launched by its manufacturer very shortly. The chipset will come coupled with 4 GB RAM and 64 GB native storage which pretty impressive. It is reportedly going to be backed up by 3,050 mAh battery and will have X10 LTE connectivity features alongside QuickCharge 4.0 technology.
Regarding the camera, it remains to be seen what the smartphone has in store for the consumers, but the reports have suggested that it will have a 19-megapixel rear camera while the front camera is going to be of 13 megapixels which is quite outstanding. The Sony Xperia X Ultra is going to run on an Android 7.0 Nougat operating system.
Now when the smartphone becomes available on the market is not yet known. For that, we need to wait on for a few more days. And also, eyes will be glued to the news regarding the price of the smartphone which is yet to come out from any source. So for all the latest updates, you need to come back here as we promise to bring the latest from this field.