Introducing SPECTRA Pro, the newest portable and intelligent eBoard to hit Indiegogo this week. SPECTRA is the first eboard with a 3D Posture Control System, the smallest electromagnetic ABS braking module available (MagBrake), and a Supercar-grade carbon fiber and magnesium unibody. Let's get into it.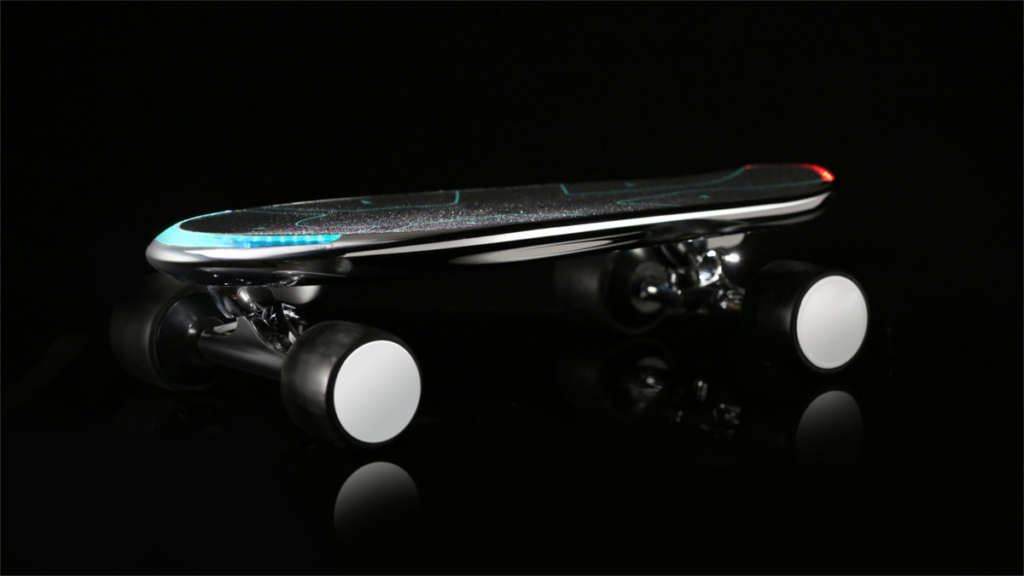 3D Step is a 3D Posture Control System developed by WALNUTT that allows SPECTRA to learn the rider's body movements and riding style, creating an incredibly tailored hands-free ride. To speed up or slow down, riders simply have to lean forward or backwards. A differential speed in 2 hub motors is also incorporated into the board for turning assistance. According to WALNUTT, 3D Step lets anyone hop on SPECTRA and learn to ride the eboard in under 5 minutes.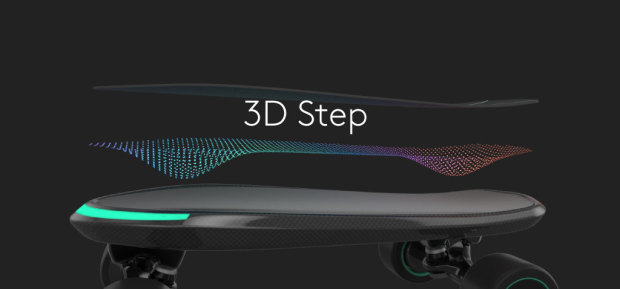 While the eboard is completely hands-free, riders also have the option of control their board via the WALNUTT GO App. Here, users can see the battery and health status of their board, choose speed modes, do firmware updates, and actually control the board remotely — just like an RC Car.
Besides the 3D posture control system, one feature that stuck out to me is the battery module. Apparently, SPECTRA uses the exact same batteries that power Tesla vehicles, which are certified with the highest industry safety standards. In fact, SPECTRA has been called, the "Tesla of Electric Skateboards." Pretty cool.
More Features:
Driving System:

Powered by 3.1" motors integrated into the wheels, SPECTRA has the ability to ride up to a 15 degree incline and then recharge on the way down.

Instant Brakes:

SPECTRA is the only top tier electric skateboard that activates its braking system when it senses something is wrong. This helps save riders from accidents on the road and prevent from the risk of physical harm.

MagBrake:

SPECTRA has redundant failsafe protection with an additional electromagnetic brake disc to provide instantaneous and reliable braking. Braking sensitivity levels are also adjustable to the rider's preference.

LED Awareness:

Whether out riding at night in a dimly lit neighborhood or in a tunnel, SPECTRA is LIT. Riders are not used to having such a safe experience cruising at night.
SPECTRA can travel up to 12.4 miles with a 15.5 mph maximum speed and ride up a 27% incline. At only 12 lbs and 19.4 inches, SPECTRA is quite portable and comes with the WALNUTT Commuter Backpack to add to that.
Boards start at $299 plus shipping and backers can expect to receive them next October. Get yours here: https://www.indiegogo.com/projects/spectra-most-portable-intelligent-eboard-electric#/