Smartphones have become the most important and crucial part of our daily life. From the first thing we check in the morning to the last thing we use before going to sleep is our mobile phone. No matter whether you use your mobile phone for business purpose or not, security is the biggest concern these days. Your phone has sensitive information which you cannot afford to lose or share with anyone else. So, it may be good to install some security apps on it.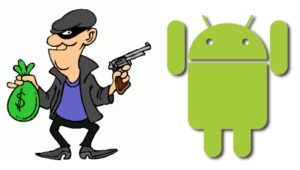 But, which app suits your requirements and which apps will provide you complete coverage is another problem which we often face. Few apps provide you complete security from malware while the others help shield your smartphone from any unknown access. Apart from this, the majority of android apps actually come with a number of tools which include remote lock, contact filtering, password protections, etc. and believe me you might not require all of the tools.
So, we decided to make the job a little easier for you. Here we have listed top 5 antivirus apps for android which you can choose according to your specific need-
Avast Antivirus and security- This is genuinely a free antivirus app for androids which includes an impressive range of tools such as antivirus protection, a call blocker, an app locker, wifi scanning options, etc. According to surveys, in terms of malware detection and protection, Avast is a perfect choice. It can detect the latest malware in real time of 99.9%. The free version of the app offers you a decent range of tools which keeps your device safe from malwares and provides extra protection for the rooted device.
McAfee mobile security- McAfee mobile security lives up to the expectation. It has the ability to detect some of the latest malwares on android platforms. Locating your device and remotely wiping all its memory is another exciting feature it offers. For business users, it offers a 6-digit pin protection to save your sensitive documents and details. However, it is not as light-weighted as other apps and may impact your phone's performance.
Kaspersky Internet security- This is a all-around security suite for android devices. It provides excellent protection against malwares and provides protection from phishing attacks. Apart from this it also offers other features such as anti-theft, remote lock and memory wiping, etc. It is a decent choice for people who want malware protection on their android phone. For exciting offers, visit: androidguidesp.com
Lookout mobile security- In comparison to other apps, this allows you to keep operating your device while conducting a full system scan for malware. With a simple and intuitive interface, it offers fastest scans. The standard version of the app is free however you can upgrade to premium for safe browsing and privacy advisor. It is perfect for less tech savvy people.
Avira Antivirus security- You can trust the free version of Avira to keep your android device safe. With no false positives it has a high detection rate for malwares. It allows you to scan your device for potential trouble and automatically scans new updates and apps. However, if your prime focus is malware detection then you might need to look for some other app as it slipped to detect the latest malwares.
Hope, this helps you find the most suitable antivirus app for your android phone or tablet.